GPF Foundation Newsroom - Profile and News Archive
The GPF Foundation was founded in 2018 to save lives by supporting education, appropriate treatment and overall awareness of the dangers related to recreational drug use. In pursuit of this mission, GPFF focuses its work in two interrelated areas: 1) Educational Initiatives to mitigate the dangers of playing a modern day version of "Russian Roulette" with street drugs, including peer-to-peer outreach on the risks of MDMA (Ecstasy or Molly), particularly adulteration with other substances, and effective harm reduction strategies; and 2) Medical Initiatives that include development and dissemination of innovative clinical training tools for front line medical providers that address a critical "blind spot" in the accurate diagnosis and effective treatment of those experiencing adverse effects of psychostimulant use.
Engage with GPF Foundation
Learn more online at: https://www.gpffoundation.org/
Follow: | Facebook | Instagram | LinkedIn
Press Releases from GPF Foundation :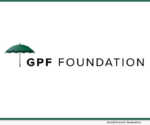 LAKE FOREST, Ill., Jan. 24, 2022 (SEND2PRESS NEWSWIRE) — For his work in medical toxicology, public health and medical education, Dr. Jerrold B. Leikin is the most recent winner of the Harm Reduction Award presented by the GPF Foundation (GPFF), a not-for-profit based in Lake Forest, Illinois that is dedicated to saving lives through awareness about the dangers and risks of recreational drugs.