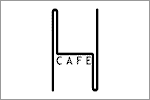 H Hospitality Group Newsroom - Profile and News Archive
Upon entering the H Cafe in Los Angeles, the welcoming environment is felt instantly, accentuated by the prohibition era-like atmosphere. The modern decor and low-hanging lights provide a lively intimacy which can be felt (and heard) from far outside its doors. Tucked into a beautiful boutique hotel, H Cafe undoubtedly stands out as a gem among other prominent restaurants: fueled by passion, determination and most importantly, flavor, this restaurant, part of H Hospitality Group, is one for all food lovers to keep an eye out for.
VISIT US: 3200 W 8th Street, Los Angeles, California, 90005.
Engage with H Hospitality Group
Learn more online at: http://hcafes.com/
Follow: Twitter | Facebook | Instagram
Press Releases from H Hospitality Group :