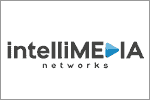 IntelliMedia Networks Newsroom - Profile and News Archive
IntelliMedia Networks, Inc is an ISO 9001:2015 certified U.S. based company committed to the delivery of world-class media delivery solutions for its customers worldwide. It has a proven track record of delivering quality solutions on time and within budget.
A highly flexible and service-oriented company, IntelliMedia has registered an average annual growth rate of over 90 percent. Darshan Sedani (President) and Teodros Gessesse (CEO) are the founders.
We specialize in building video solutions for start-ups, SMBs and enterprise. We are engaged with enterprise customers, broadcasters and consumer entertainment providers enabling technology that powers their businesses.
Engage with IntelliMedia Networks
Learn more online at: https://intellimedianetworks.com/
Follow: Twitter | Facebook | LinkedIn
Press Releases from IntelliMedia Networks :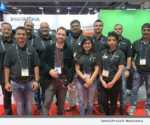 LOS ANGELES, Calif., April 23, 2019 (SEND2PRESS NEWSWIRE) — California-based leading immersive media technology provider IntelliMedia, bagged not one but two of the coveted Product of the Year awards at the world's largest media tech expo NAB 2019, which concluded recently in Las Vegas.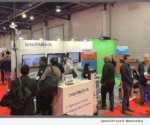 LAS VEGAS, Nev., April 10, 2019 (SEND2PRESS NEWSWIRE) — Leading Cloud video solutions provider IntelliMedia Networks' two products have been shortlisted for 2019 NAB Show Product of the Year Awards (NAB 2019 Booth SU 8924). This Los Angeles based media-tech company delivers personalized video experiences across all screens and has proven track record in video management, publishing, analytics, and monetization.