Kicking World Newsroom - Profile and News Archive
Kicking World is the leading football kicking, punting and snapping instruction provider in the world. The Company, based in Austin, Texas holds over 50 national kicking camps in 34 major cities in 20 states training over 1,500 students a season. Owner Brent Grablachoff provides year-round private instruction across the state of Texas.
Media Relations
Brent Grablachoff
Owner & Coach
Kicking World
512-817-1333
Engage with Kicking World
Learn more online at: https://www.kickingworld.com/
Follow: Twitter | Facebook | Instagram | YouTube
Press Releases from Kicking World :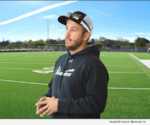 AUSTIN, Texas, Sept. 5, 2019 (SEND2PRESS NEWSWIRE) — Kicking World expanded its reach today by deploying three new coaches who will service the football enthused states of New Jersey, Ohio, and Pennsylvania. Owner Brent Grablachoff made the announcement. (VIDEO)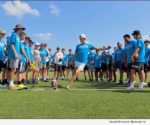 AUSTIN, Texas, Aug. 29, 2019 (SEND2PRESS NEWSWIRE) — The largest instructional kicking camp in the country, Kicking World, announced its 2019 list of the top kickers in Texas. "The best HS kickers and punters are in the great state of Texas. This year's list not only encompasses the best prep specialists in Texas, but some of the top kickers in the country," said Brent Grablachoff, owner of Kicking World.