LIQUI MOLY Newsroom - Profile and News Archive
With around 4,000 items, LIQUI MOLY offers a global, uniquely broad range of automotive chemicals: Motor oils and additives, greases and pastes, sprays and car care, glues and sealants. Founded in 1957, LIQUI MOLY develops and produces exclusively in Germany. There it is the undisputed market leader for additives and is repeatedly voted the best oil brand. The company sells its products in more than 120 countries and generated € 569 million in sales in 2019.
Engage with LIQUI MOLY
Learn more online at: https://www.liqui-moly.us/
Press Releases from LIQUI MOLY :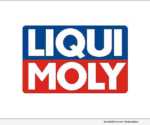 ATLANTA, Ga., April 22, 2020 (SEND2PRESS NEWSWIRE) — LIQUI MOLY today announced it has partnered to provide motor oil to Atlanta-area repair shops for free oil changes to more than 350 area healthcare professionals.