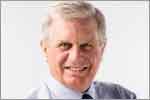 Lykken On Lending Newsroom - Profile and News Archive
Lykken on Lending was created BY a mortgage professional FOR mortgage professionals. It is a weekly 60-minute radio program hosted by mortgage veteran David Lykken.
The program can be heard live each Monday at noon central or downloaded as a podcast. Each week thousands of industry professionals have found this to be an effective way to stay up on all that is happening in the mortgage industry.
Joining the program each week is Joe Farr with a Market Update, Alice Alvey providing a Legislative Update, Paul Muolo of Inside Mortgage Finance giving a quick Mtg. News Headline update, Andy Schell (a.k.a "The Profit Doctor") providing tips on Financial Management and Tony Garritano providing a Technology Update.
The weekly updates are followed by the Hot Topic segment, which is an in depth discussion about one of the hottest topics related to the mortgage industry.
This broadcast is provided to the mortgage industry as a public service compliment of Mortgage Banking Solutions, helping YOU take YOUR business to the next level!
Engage with Lykken On Lending
Learn more online at: https://lykkenonlending.com/
Press Releases from Lykken On Lending :