Melita's Table Newsroom - Profile and News Archive
Melita's Table is a concept born from our dreams… our dreams of food that feels as good as it tastes. Sharing a meal together builds community and bonds our families. And these shared meals should also feel good because they are consistent with our values. Melita's gives you that value-driven dining experience along with uncompromising, authentic Latin flavor – delivered to your table.
Engage with Melita's Table
Learn more online at: https://melitastable.com/
Follow: Twitter | Facebook | Instagram
Press Releases from Melita's Table :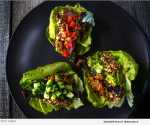 LAS VEGAS, Nev., April 28, 2020 (SEND2PRESS NEWSWIRE) — Cinco de Mayo has become one of the most beloved and celebrated days of the year. Though many Nevadans will enjoy the historic date at home this year, there's no reason to avoid dancing, margaritas and an amazing vegan taco creation made special by Melita's Table.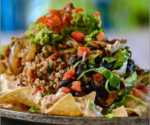 LAS VEGAS, Nev., Nov. 15, 2019 (SEND2PRESS NEWSWIRE) — Longtime Las Vegas restaurateur Kori McClurg is on a mission to change and improve the way American's eat. McClurg, who operates a chain of Ori'Zaba's Scratch Mexican Grill restaurants in the Las Vegas area, is about to open "Melita's Table," a plant-based delivery and catering only kitchen concept to the Las Vegas community.