Museum of Sex Newsroom - Profile and News Archive
The mission of the Museum of Sex is to preserve and present the history, evolution, and cultural significance of human sexuality. Since opening in 2002, the museum has collaborated with world-renowned cultural institutions, artists, and academics to create exhibitions and interactive programs that explore the best in current scholarship in the arts, sciences, and humanities. From fine art to historical ephemera, its permanent collection is comprised of more than 15,000 sexually significant artifacts.
Museum of Sex, 233 Fifth Avenue (at 27th Street) New York, NY 10016; (212) 689 6337.
Press Contact: pressoffice@museumofsex.com
Engage with Museum of Sex
Learn more online at: https://www.museumofsex.com/
Follow: Twitter | Facebook | Instagram
Press Releases from Museum of Sex :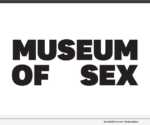 NEW YORK, N.Y., Dec. 10, 2020 (SEND2PRESS NEWSWIRE) — The Museum of Sex (MoSex) proudly announces details about its winter exhibition, "BAD: Betty A. Dodson & the Liberation of Masturbation, A Tribute". This exhibition, the first museum retrospective devoted to Dodson's nearly 70-year career as an artist and educator, will be on view at the Museum of Sex (233 Fifth Avenue) starting December 14, 2020.