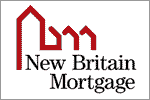 New Britain Mortgage LLC Newsroom - Profile and News Archive
As a community-based mortgage company, the region's residents are New Britain Mortgage, LLC's first priority. Core business areas in the state include: Eastern Pennsylvania, the greater Philadelphia area, Philadelphia and Bucks, Montgomery, Chester, Delaware, Lehigh, Berks and Lancaster counties.
MSDFCU's wholly-owned subsidiary, New Britain Mortgage (NBM), can provide mortgages to members and non-members. With competitive rates, low closing costs and knowledgeable staff, NBM is ready to assist you with buying your new home or refinancing. Our Mortgage Center is available 24/7 for you to research your options and when you're ready, you can apply online in the convenience of your home! Non-members are welcome to apply as well.
Founded in 1950, MSDFCU is one of the largest credit unions in Pennsylvania. Like other financial institutions, it offers a full range of products and services. Unlike for-profit banks, it's a not-for-profit credit union and all earnings are returned to members in the form of better rates on savings and loans, and additional products and services.
Engage with New Britain Mortgage LLC
Learn more online at: https://newbritainmortgage.mortgagewebcenter.com/
Follow: | LinkedIn
Press Releases from New Britain Mortgage LLC :