Prime Retail Services Newsroom - Profile and News Archive
Prime Retail Services is an industry leader in retail installation and construction, established in 2003 and based in Flowery Branch, Ga. They began providing retail fixture installation and décor, and have since expanded their portfolio to include retail construction, hospitality, general and electrical contracting services, facilities management, remodels, project management, special projects, and civil projects. They are licensed in all 50 states, and have projects going in both Canada and Mexico.
Engage with Prime Retail Services
Learn more online at: https://primeretailservices.com/
Follow: Twitter | Facebook | Instagram | LinkedIn | YouTube
Press Releases from Prime Retail Services :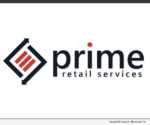 FENTON, Mich., Sept. 12, 2019 (SEND2PRESS NEWSWIRE) — Prime Retail Services will be presenting certificates to their two graduates from their in-house leadership training called L.E.A.D. (Leadership Empowerment and Development). Prime is now in the process of developing what they are calling L.E.A.D. 2.0 which will be an online self-directed training program for all employees from field techs to the leadership team.