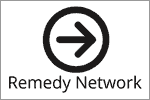 Remedy Network Inc Newsroom - Profile and News Archive
Remedy Network hosts educational talks for millennials and promotes mental health advocacy in New York City.
Our vision is to see properly resourced millennials who are equipped to reach their personal and professional goals, well-rounded in their mental health, and educated in all spheres of societal influence.
Our mission is to empower millennials by providing tools for personal and professional development by connecting them with industry leading influencers and mentorship. Our goal is to serve as a sounding board for creative conversation and networking that builds community and reduces the amount of mental health related issues in New York City.
Engage with Remedy Network Inc
Learn more online at: http://www.remedynetwork.com/
Follow: Twitter | Facebook | Instagram | LinkedIn | YouTube
Press Releases from Remedy Network Inc :