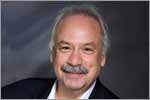 Rodger Alan Friedman Newsroom - Profile and News Archive
Rodger Alan Friedman, Chartered Retirement Planning Counselor, author, speaker and wealth manager with over 3 decades of experience helping craft retirement income strategies, will show your audience how they may address some of the biggest obstacles when building wealth for retirement. His insights and revelations are entertaining, practical and effective.
Rodger's expertise was honed at E.F. Hutton, Shearson Lehman, Smith Barney and most recently Morgan Stanley. Rodger left Morgan Stanley in 2014 where he served as a senior vice president and senior investment management consultant. Rodger is a member of The Investment Management Consultants Association and the Financial Services Institute.
Rodger's books, "Forging Bonds of Steel: How to Build a Successful and Lasting Relationship with your Financial Advisor" and "Fire Your Retirement Planner: You! Concise Advice on how to Join the $100,00 Retirement Club" are changing the way people approach and prepare for retirement.
Engage with Rodger Alan Friedman
Learn more online at: http://www.rodgeronretirement.com/
Follow: | YouTube
Press Releases from Rodger Alan Friedman: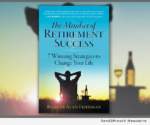 WASHINGTON, D.C., Jan. 18, 2018 (SEND2PRESS NEWSWIRE) — In his new book, "The Mindset of Retirement Success: 7 Winning Strategies to Change Your Life" (ISBN: 978-0999641408), Chartered Retirement Planning Counselor Rodger Alan Friedman, delivers blunt advice to anyone who has been putting off retirement planning.