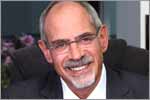 Roz Strategies Newsroom - Profile and News Archive
Michael Rozbruch, founder of Roz Strategies, is a nationally-recognized entrepreneur known for his IRS representation marketing and sales expertise.
He founded and developed one of the most recognizable tax resolution firms in the country and has won numerous awards for his entrepreneurial talents. As a Certified Tax Resolution Specialist (CTRS) and CPA, he's helped thousands of practitioners add tax resolution to their existing suite of service offerings.
Engage with Roz Strategies
Learn more online at: https://www.rozstrategies.com/
Follow: Twitter | Facebook | Google+ | Instagram | LinkedIn | YouTube
Press Releases from Roz Strategies :