Tony Hightower Newsroom - Profile and News Archive
A man of the Hip Hop/R&B generation, Singer/Songwriter Tony Hightower is known for singing with Soul luminaries such as Gerald Levert, Lionel Richie, Jimmy Jam & Terry Lewis and OutKast. However, the last 7 years have found him totally devoted to jazz, on a mission into bring the real deal to fresh young audiences in memory of his mother and Mr. Freddy Cole, at whose funeral he tearfully blessed in song.
Engage with Tony Hightower
Learn more online at: https://www.facebook.com/tony.tower
Follow: Twitter | Facebook | Instagram | YouTube
Press Releases from Tony Hightower :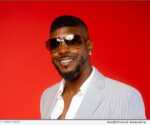 ATLANTA, Ga., Oct. 6, 2021 (SEND2PRESS NEWSWIRE) — Singer/Songwriter Tony Hightower is taking up the mantle to be a bridge that ushers R&B audiences into Jazz – Real Jazz. With years of experience as a singer, drummer, and actor (easily recognizable from his work in Tyler Perry movies/TV/stage productions), Atlanta-native Hightower is still just getting started.