Smith Wealth Advisors Newsroom - Profile and News Archive
Smith Wealth Advisors (SWA) is a full-service financial services and consulting firm offering its clients guidance and financial advisory services in retirement planning, investment research, Securities products, 401(k) management and access to global capital markets. Smith Wealth Advisors is a registered Member of FINRA and SIPC and is regulated by the office of the Texas Secretary of State.
All Brokerage, investment and financial advisory services carry risk. Smith Wealth Advisors cannot guarantee future financial results. Smith Wealth Advisors may not provide tax or legal advice. Always consult a tax expert or attorney regarding specific legal and tax related matters.
Engage with Smith Wealth Advisors
Learn more online at: https://smithwealthadvisors.com/
Press Releases from Smith Wealth Advisors :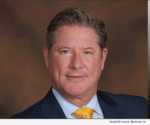 AUSTIN, Texas, Dec. 4, 2019 (SEND2PRESS NEWSWIRE) — Ron Smith, President and Founder of Smith Wealth Advisors, an independent wealth management firm located at 6836 Bee Caves Road, Suite 272 in Austin, Texas, announced today that a group of the firm's key clients have funded a land acquisition in Lamesa, Texas, which will serve as the future site for the TatumTek Modular Construction Assembly Plant.