SprayWorks Equipment Group LLC Newsroom - Profile and News Archive
SprayWorks Equipment Group LLC is a spray foam and polyurea company; supplying equipment, training, material, mobile rigs, and parts - and the #1 distributor for PMC equipment. With nearly 100 years of combined experience, SprayWorks has knowledge in commercial and residential buildings, bridges, and infrastructure.
SprayWorks provides training and education for new contractors and equipment operators; open cell, closed cell, polyurea & coating applications for interior & exterior building envelope design, waterproofing, below grade, bridge deck, barge, secondary containment all types of roofs and structures.
Our spray foam rigs are uniquely designed to spray a wide range of spray foam insulation and coating applications. Whether your spray equipment needs consist of interior spray foam insulation to exterior spray foam roofing and polyurea protective coatings, you can be assured you will be consulting with one of our spray application certified professionals with decades of hands on experience, who can answer all of your questions.
With SprayWorks' vast knowledge and wide range of application solutions, we are here to help aid you in your search for understanding what spray foam insulation equipment, spray foam rig or coatings rig, proportioner or reactor, spray foam gun options, and more, are right for your business. Whether you need equipment for residential and commercial insulation, tanks, parking decks, bridges, roads, or roofs - we can help with all of your equipment needs.
Contact: 330-587-4141 • 215 Navarre Rd. SW, Canton, Ohio 44707
Engage with SprayWorks Equipment Group LLC
Learn more online at: https://sprayworksequipment.com/
Follow: 𝕏 (Twitter) | Facebook | Google+ | Instagram | YouTube
Press Releases from SprayWorks Equipment Group LLC :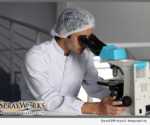 CANTON, Ohio, Aug. 7, 2018 (SEND2PRESS NEWSWIRE) — SprayWorks is proud to announce its new scholarship program, The James Davidson Innovative Student Scholarship. The scholarship is named after SprayWorks Equipment Group owner, James Davidson. James has been designing robots and equipment for Polyurethanes for three decades and has contributed thousands of hours teaching Polyurethane professionals how to create careers in the industry.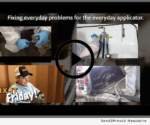 CANTON, Ohio, March 12, 2018 (SEND2PRESS NEWSWIRE) — SprayWorks Equipment Group, a spray foam and coatings equipment company, has launched a new video series for contractors. The new series of short videos, aptly named "Fix-It Friday," is hosted by polyurethane equipment experts with decades of experience: John Davidson and Dave Penta.