Steiner Realty Inc. Newsroom - Profile and News Archive
Steiner Realty, Inc. is a Pittsburgh-based real estate brokerage firm owned and operated by Clarence H. (Casey) Steiner since 1989. Steiner Realty, Inc. currently manages over 1600+ rental units in the Greater Pittsburgh area in a mix of luxury loft apartments, community apartment complexes, small apartment buildings and high-rises, as well as single-family homes and townhouses.
In addition to office staff, Steiner Realty employs a full-service maintenance staff to handle all aspects of property maintenance, repair, and updating.
Engage with Steiner Realty Inc.
Learn more online at: https://www.steiner-realty.com/
Follow: Twitter | Facebook | Instagram
Press Releases from Steiner Realty Inc. :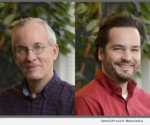 PITTSBURGH, Pa., March 4, 2019 (SEND2PRESS NEWSWIRE) — Steiner Realty, Inc. is excited to announce the launch of a brand new website. This new site with its stunning photography and easy navigation replaces the old site, developed in 2013. Casey Steiner, the company's President, described the new website as keeping with Steiner Realty's focus on total customer satisfaction.