Sussman-Hoyt Productions Inc. Newsroom - Profile and News Archive
Sussman-Hoyt Productions, Inc. is a California based corporation founded by CK Sussman (CEO) and LE Hoyt (COO) - two seasoned professionals with back lot film studio and LA music studio work to their credits. Both Sussman and Hoyt are seasoned professionals with independent proven track records as successful business owners.
While CK Sussman learned the inner workings of the entertainment world early in his career from Universal Studios backlot, he has more recently attracted a loyal following, becoming a social media sensation for his original musical compositions and elaborate musical arrangements with accompanying videos. LE Hoyt earned her Bachelor's and Master's from prestigious Chapman University and is a part-time university professor in the California State University system. Hoyt started her career as a non-contracted studio musician for the Motion Picture industry, both as a pianist and as a singer.
Media Contact:
Lois Hoyt
Phone: 888-976-0086
Email: Get2us@Sussman-Hoyt.com,/p>
Engage with Sussman-Hoyt Productions Inc.
Learn more online at: https://sussman-hoyt.com/
Press Releases from Sussman-Hoyt Productions Inc. :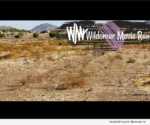 WILDOMAR, Calif., Sept. 11, 2019 (SEND2PRESS NEWSWIRE) — The wait is over! The official launch of the newly formed Sussman-Hoyt Productions, Inc. is finally here. This includes the premiere of its nearby Wildomar Movie Ranch. Specialty entertainment services are taken to the next level in the infotainment and edutainment categories.