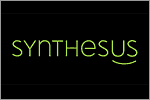 Synthesus LLC Newsroom - Profile and News Archive
Advisory Services on Your Terms: Synthesus, LLC exists to help businesses overcome workplace challenges using contemporary solutions. Synthesus partners with organizations at the team level, identifying specific needs and creating contemporary solutions. At the same time, a larger view of the organization is explored to help create optimal growth and fuel innovation, positioning the business to be a leader in its space.
Patty Backman, CEO of Synthesus, LLC is a seasoned operations and information technology professional, bringing over 20 years' experience in those fields to her role. Patty most recently was a COO in the Insurance industry and was Chief of Staff at Microsoft in the Server division. Patty's background focused on helping start-ups to multinational organizations operate better and smarter.
Media Contact:
Patty Backman
CEO, Synthesus
425.761.4164
PBackman@Synthesus.net
Engage with Synthesus LLC
Learn more online at: https://www.synthesus.net
Follow: | LinkedIn
Press Releases from Synthesus LLC :