Teamsters Local 396 Newsroom - Profile and News Archive
Teamsters Local 396 represents UPS and Sanitation, and Genesis Logistics workers in Southern California. The Local Union also serves Members in other miscellaneous industries such as logistics, recycling and feed delivery services.
Teamsters Local 396 leadership represents years of experience and dedication to fighting for working families and ensuring that members have the best wages, benefits, and job protections.
Engage with Teamsters Local 396
Learn more online at: https://www.teamsterslocal396.org/
Follow: Twitter | Facebook | Instagram
Press Releases from Teamsters Local 396 :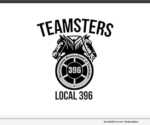 SANTA ANA, Calif., Aug. 20, 2021 (SEND2PRESS NEWSWIRE) — On Tuesday, August 17, 2021, the City of Santa Ana stood up for working people by rejecting the city staff recommendation to replace its unionized waste hauler with a non-union hauler with a track record of union busting, air pollution and paying near poverty wages, Teamsters Local 396 said today.