Texas Systems Group Newsroom - Profile and News Archive
Recognizing a dire need for organizations to have responsive, professional-grade IT support, David Doran and Andrew Lam founded Texas Systems Group in 2002 with a vision of delivering Texas friendly, honest and caring IT support to both small and midsize businesses and healthcare organizations.
By effectively managing IT risks and passionately supporting its clients, Texas Systems Group has earned the trust of hundreds of organizations across Texas and throughout the United States.
Texas Systems Group, 2204 Forbes Drive, Suite 101, Austin, Texas 78754. Phone: 512.249-2000.
Media Contact:
Melanie Reyna
Marketing Manager
Office: 512.249-2000
Direct: 512.600-6218
Melanie.Reyna@txsg.com
Engage with Texas Systems Group
Learn more online at: https://www.txsg.com
Follow: Twitter | Facebook | LinkedIn | YouTube
Press Releases from Texas Systems Group :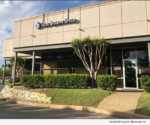 AUSTIN, Texas, June 20, 2019 (SEND2PRESS NEWSWIRE) — Texas Systems Group has achieved something no other Central Texas IT firm has matched: earned a five-star rating from 65+ customers in its Google reviews. Their customers' comments reflect Texas Systems Group's dedication to its Texas-friendly, honest and caring, IT support.