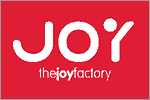 The Joy Factory Inc Newsroom - Profile and News Archive
The Joy Factory, Inc., headquartered in Irvine, Calif., is a global manufacturer of leading tablet mounting, cases, enclosures, kiosks and mobility accessory products that have been enhancing the human interaction with digital devices for nearly a decade. The Joy Factory has quickly become an essential rugged solution provider for a wide variety of industries such as manufacturing, hospitality, education, transportation, healthcare, government, exhibition and retail.
The company's name is derived from the definition of Joy: the emotion of great delight or happiness caused by something exceptionally good or satisfying. This is the driving philosophy behind the company's commitment to creating an elite class of digital companion products that bridge today's complex technology and the environment in which they are utilized.
The company was founded by a team of gadget fanatics and designers with more than 50 years of expertise in the technology and electronics sectors and was named an International CES Innovations "2016 Design and Engineering Awards Honoree" and as one of the "Top 5 Mobile Case Brands" in About.com Reader's Choice Awards.
Engage with The Joy Factory Inc
Learn more online at: https://www.thejoyfactory.com
Follow: Twitter | Facebook | Instagram | LinkedIn | YouTube
Press Releases from The Joy Factory Inc :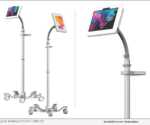 IRVINE, Calif., Oct. 8, 2020 (SEND2PRESS NEWSWIRE) — The Joy Factory, Inc. proudly presents AgileGo(TM) a new line of mobile tablet carts in support of the healthcare industry. These rolling carts are specifically designed for nurses, doctors, and clinicians to address increasing demands for telehealth, patient engagement, and patient interpretation.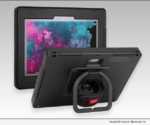 IRVINE, Calif., June 4, 2019 (SEND2PRESS NEWSWIRE) — The Joy Factory, Inc. announced today that it is launching two new rugged cases to expand its aXtion line of tablet cases. These cases are specifically designed for the Surface Go. As a proud Microsoft Designed for Surface Partner, The Joy Factory is committed to designing products that will enhance the user's experience in the most effortless way.