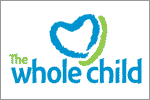 The Whole Child Newsroom - Profile and News Archive
The Whole Child is a 62-year-old 501(c)(3) non-profit organization providing mental health, family housing, parent enrichment and nutrition education services to some of the most vulnerable families in Los Angeles County. Our mission is to help families raise emotionally and physically healthy children and have a place to call home.
Media Contact
Micki Charley
Communications & Community Engagement Manager
mcharley@thewholechild.org
(562) 692-0383 x265
Engage with The Whole Child
Learn more online at: https://www.thewholechild.org/
Follow: Twitter | Facebook | Instagram | LinkedIn | YouTube
Press Releases from The Whole Child :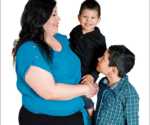 LOS ANGELES, Calif., Oct. 2, 2019 (SEND2PRESS NEWSWIRE) — Melina fled her home to escape domestic violence to protect herself and her children. They had nowhere to go so they turned to The Whole Child. The non-profit welcomed their first families into residence at the Safe Families Interim Housing Program the first week in September. (VIDEO)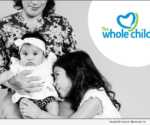 WHITTIER, Calif., July 10, 2019 (SEND2PRESS NEWSWIRE) — The Whole Child is thrilled to announce the agency has been awarded the Parents as Teachers Home Visiting Program contract through the Department of Public Health that will triple their existing program. This contract will allow The Whole Child to increase client capacity by 300% as well as expand our geographic reach deeper into Los Angeles County Service Planning Area (SPA) 7 Southeast Los Angeles County and newly enter Service Planning Area (SPA) 3 San Gabriel Valley.