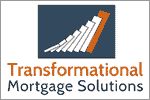 Transformational Mortgage Solutions Newsroom - Profile and News Archive
Transformational Mortgage Solutions (TMS) is a management consulting firm providing a full range of advisory services to owners and executives of companies in the mortgage lending business.
Our clients include banks, credit unions, and independent mortgage lenders, as well as companies providing financing/solutions/services to mortgage lenders. We are able to help companies regardless of size. We provide three main advisory services: consulting, coaching and communications.
Also, as a public service, TMS is dedicated to informing and educating industry professionals through the weekly "Lykken on Lending" podcast as well as providing speakers at conferences and other industry events and consumers through "Today's Mortgage Minute" and through appearances on national television networks such as the FOX Business Network.
Engage with Transformational Mortgage Solutions
Learn more online at: http://transformationalmortgagesolutions.com/
Follow: Twitter | Facebook | LinkedIn
Press Releases from Transformational Mortgage Solutions :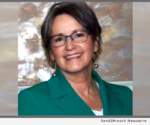 AUSTIN, Texas, Jan. 15, 2018 (SEND2PRESS NEWSWIRE) — Leading mortgage industry management consulting firm Austin, Texas-based Transformational Mortgage Solutions (TMS) today announced that it has named Beth Ozenghar its new president and COO. Ozenghar, whose mortgage career spans three decades, had been in the role of senior executive advisor with TMS since 2016. TMS Founder David Lykken will retain the title of founder and chief transformation officer, focusing on spearheading the firm's management consulting engagements.