Turner Sanitation Newsroom - Profile and News Archive
Turner Sanitation is a professional services firm, delivering excellence at every level of our organization. As a result we deliver the highest quality to our customers in whichever service they choose.
We follow all guidance, policies and regulations as outlined and set forth by the EPA. We seek to improve the overall management of septic wastewater systems, and ensure our environment is a clean one.
With over 40 years of experience, we've seen it all. We take all that experience and apply it to our policies and procedures, giving you quality service and keen advice to keep your system functioning properly.
Engage with Turner Sanitation
Learn more online at: https://turnersanitationlo.com/
Follow: | Facebook
Press Releases from Turner Sanitation :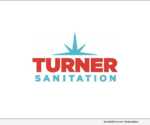 LAKE ORION, Mich., July 9, 2020 (SEND2PRESS NEWSWIRE) — As Michigan envisions a day soon when coming out of the COVID-19 crisis means seeking normal in a climate that is anything but, there will be a number of services and businesses in very high demand. But the crisis has thrust to the forefront some companies, like Turner Sanitation, whose role in our communities have been enhanced by the needs we'll have in Michigan's new normal.