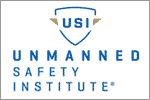 Unmanned Safety Institute Newsroom - Profile and News Archive
The Unmanned Safety Institute (USI) is the industry's most widely recognized leader in flight safety solutions for individuals, academia, and organizations focused on integrating and operating UAS for civil or commercial purposes. The Unmanned Safety Institute, widely recognized as "best-in-class" provides UAS flight safety training and certification to operational standards based on the adoption and modification of time-honored aviation safety practices.
With over 150 instructors and over 6,000 customers around the world, including several Fortune 500 enterprises, USI is widely recognized as the global leader in UAS training and certification delivering the most highly-regarded training program of its kind. USI is the only training and certification organization that is accepted by the FAA, endorsed by major aviation insurance providers, and whose training programs have been evaluated and recommended for college credit by the American Council on Education.
Engage with Unmanned Safety Institute
Learn more online at: https://www.unmannedsafetyinstitute.org/
Follow: Twitter | Facebook | LinkedIn
Press Releases from Unmanned Safety Institute :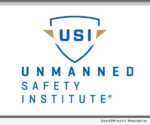 CINCINNATI, Ohio, Sept. 4, 2018 (SEND2PRESS NEWSWIRE) — Unmanned Safety Institute (USI), the world-leader in remote pilot training and certification, announced today that their Small UAS Safety Certification has been certified by the University of California (UC) A-G program. UC A-G approval will enable high school students to use USI's four-course curriculum to meet admissions requirements to any state education institute.