Valligent Technologies Newsroom - Profile and News Archive
Valligent Technologies is an award-winning, provider of alternative residential valuation solutions employing patent pending processes and technologies. Over the past year, the company's VRAR has gained significant attention among lenders, the GSEs and the media as the industry's first 100 percent regulatory compliant full interior inspection appraisal that can be completed in as little as one hour, rather than the typical five to ten days. Valligent, which counts among its customers hundreds of banks, credit unions, and financial institutions, was established in 2002 and is based in Roseville, California.
Engage with Valligent Technologies
Learn more online at: https://www.valligent.com/
Follow: | LinkedIn
Press Releases from Valligent Technologies :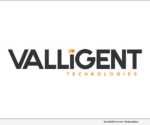 ROSEVILLE, Calif., March 25, 2020 (SEND2PRESS NEWSWIRE) — Valligent Technologies (Valligent), the leading residential valuation technology company, today announced that it has been awarded HousingWire's Tech100 award for the second consecutive year.