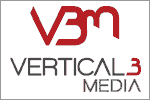 Vertical3 Media Newsroom - Profile and News Archive
Vertical3 Media is a Miami-based digital media marketing and advertising company specialized in providing solutions for rapid growth. The agency offers a wide array of services in the digital and traditional media fields to meet clients' needs and help them reach their goals in the U.S., Spain and Latin American markets.
Vertical3 Travel (V3T) is the newly launched division of Vertical3 Media, designed to boost growth for the travel and hospitality sector.
We offer our clients a variety of services to meet all their needs in the digital field, but mainly we specialize in:
o Planning and Media Buying
o Programmatic Buying
o Native Advertising
o Social Media
o Social Media Influencers
o SEM
o Digital Consulting
o SEO Audit
o UX Analysis
o Traditional media Planning and Buying (TV, Radio, Print and Outdoor)
Engage with Vertical3 Media
Learn more online at: https://vertical3media.com/
Press Releases from Vertical3 Media :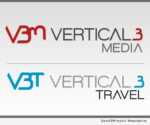 MIAMI, Fla., Oct. 18, 2018 (SEND2PRESS NEWSWIRE) — Vertical3 Media, the Miami-based digital advertising and marketing agency, announced today that it is launching a new division, Vertical3 Travel, to boost the already booming hospitality and travel sector in Miami.