Vibrant Med Spa Newsroom - Profile and News Archive
When Nurse Practitioner Erica Chowning created Vibrant Med, she made sure that every patient who comes through the doors knows how special they are. We set aside approximately double the time for each patient than would be allocated at other medical spas. That lets us really get to know you, and what you want to accomplish by coming to us. We make sure we listen carefully, and craft a treatment plan that's right for you.
Engage with Vibrant Med Spa
Learn more online at: https://www.vibrantmed.com/
Follow: | Facebook | Instagram | LinkedIn
Press Releases from Vibrant Med Spa :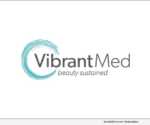 CRESTWOOD, Ky., June 30, 2020 (SEND2PRESS NEWSWIRE) — A medical aesthetics practice near Louisville, Kentucky is branching out beyond its usual cosmetic treatments to incorporate a new program geared toward weight loss and weight management. Vibrant Med Spa recently announced the addition of its new Wellness Through Weight Management Program to aid clients in reaching their weight loss goals.