Zero Gravity Med Spa Newsroom - Profile and News Archive
Candace Reusch and Jennifer Crane, owners of Zero Gravity Med Spa, built careers around helping people. Then they decided that as a team, they could do even more. That's how Zero Gravity Med Spa came to be. Candace (RN, BSN) and Jennifer (RN) founded Zero Gravity Med Spa in 2016 with the goal of making the their patients feel beautiful.
The two thought that there would be no need for their patients to have to visit multiple specialists like dermatologists, plastic surgeons, or other physicians if they could offer the right collection of services and products under one roof.
The idea was brilliant. And it immediately took off. In fact, before the end of the first year, Zero Gravity Med Spa was expanding, adding more staff and more services. Zero Gravity Med Spa was voted Best Med Spa in Northern Kentucky twice in just its first two years.
Engage with Zero Gravity Med Spa
Learn more online at: https://zerogravitynky.com
Follow: Twitter | Facebook | Instagram
Press Releases from Zero Gravity Med Spa :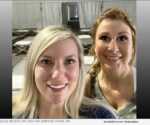 CRESTVIEW HILLS, Ky. and TAMPA, Fla., June 15, 2020 (SEND2PRESS NEWSWIRE) — Owners of a medical aesthetics practice in Northern Kentucky used the temporary shutdown of their business as an opportunity to help with COVID-19 relief efforts. Candace Reusch, BSN, and Jennifer Crane, RN, owners of Zero Gravity Med Spa, are just getting back into the swing of things at their medical aesthetics practice.