Zeteo Biomedical LLC Newsroom - Profile and News Archive
Zeteo Biomedical(tm) is a biomedical device technology company based in Austin, Texas. Zeteo provides patient-centric delivery device technology and unit dose fill/finish packaging for pharmaceuticals, biopharmaceuticals, biologics and botanicals for intranasal, nose-to-brain, ophthalmic, sublingual, and animal care product applications.
Engage with Zeteo Biomedical LLC
Learn more online at: https://www.zeteobiomed.com/
Follow:
Press Releases from Zeteo Biomedical LLC :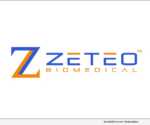 AUSTIN, Texas, Nov. 17, 2020 (SEND2PRESS NEWSWIRE) — Zeteo Biomedical LLC, Inc., a privately held medical device company, has partnered with the Nanovaccine Institute at Iowa State University to study a nasal SARS-CoV-2 vaccine. Zeteo will provide nasal delivery device technology and unit dose packaging utilizing its ZEOx2 Delivery Platform.