DALLAS, Texas, Oct. 3, 2019 (SEND2PRESS NEWSWIRE) — The Shardus Project (Shardus.com) continues to gain momentum with their state sharding solution and will be the first team in the world to demonstrate linear scaling functionality on a decentralized blockchain network at their Q3 update event on Saturday, October 19 in Dallas at the Emerging Technology Summit in Dallas, Texas.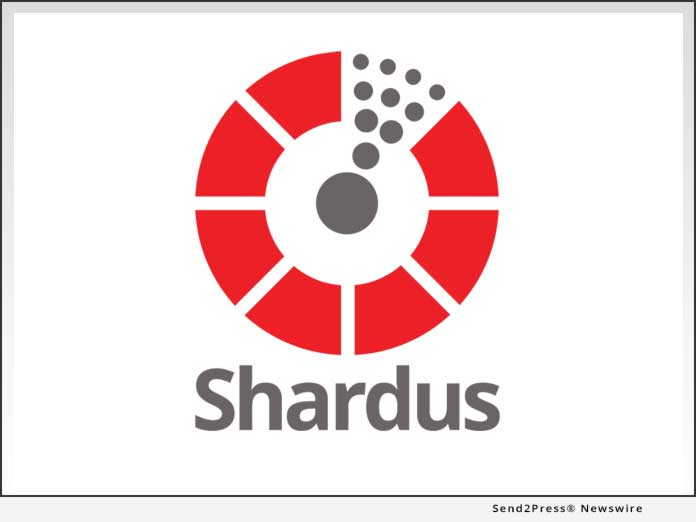 The Shardus team has made significant advancements over the past few months, building sharding and linear scaling into the Shardus distributed ledger. Sharding enables applications built on Shardus to process significantly more transactions in parallel than blockchains that do not have sharding capabilities. Each new node that joins the network helps to increase the parallel processing of transactions so that the throughput of the network scales linearly with the number of nodes in the network.
"We are excited to be the first blockchain protocol to come to market with linear scaling functionality in a dynamic network, and our team is proud to push the industry forward in this direction," said Omar Syed, one of the founders of the Shardus project.
Each quarter, the Shardus team holds a presentation to give interested parties the status of the project and demonstrate the latest developments.
The presentations are recorded and posted on the Shardus YouTube channel: https://www.youtube.com/channel/UC-DQu61lxOvicMi0VsSIAtA
This quarterly event is in partnership with the University of Texas, Dallas (UTD) Emerging Technology Summit, a leading technology-focused collegiate network. A hackathon will also be taking place during the event. Shardus executives and developers will also be available at the hackathon to teach the participating students how easy it is to build a decentralized network using Shardus.
The Shardus team also recently announced the launch of UniswapDex.com, an open-source project that provides a more feature-rich interface to Uniswap. Users can easily swap between ERC20 tokens and ETH as well as add liquidity to earn transaction fees. The site also shows statistics on Uniswap trading volume, liquidity and return on investment for liquidity providers.
To learn more visit: https://shardus.com
Blockchain DLT – Shardus 2019 Q3 Meetup information – Eventbrite: https://www.eventbrite.com/e/blockchain-dlt-shardus-2019-q3-meetup-tickets-71549529569
About Shardus:
The Shardus project is focused on building the core software for a linearly scalable distributed ledger which can be used to create many different networks in the future. The project has an ERC20 token on the Ethereum network which can be earned by contributors to the project.
For inquiries contact: info@shardus.com
*LOGO link for media: Send2Press.com/300dpi/19-1003s2p-shardus-300dpi.jpg
*VIDEO (YouTube): https://youtu.be/wXnfeb0Py3w
###
MEDIA ONLY CONTACT:
(not for print or online)

News Source: Shardus