DOVER, Del., June 23, 2023 (SEND2PRESS NEWSWIRE) — Etwok Inc, a small team of independent developers behind NetSpot, shares their thoughts about developing software for the new Apple's visionOS.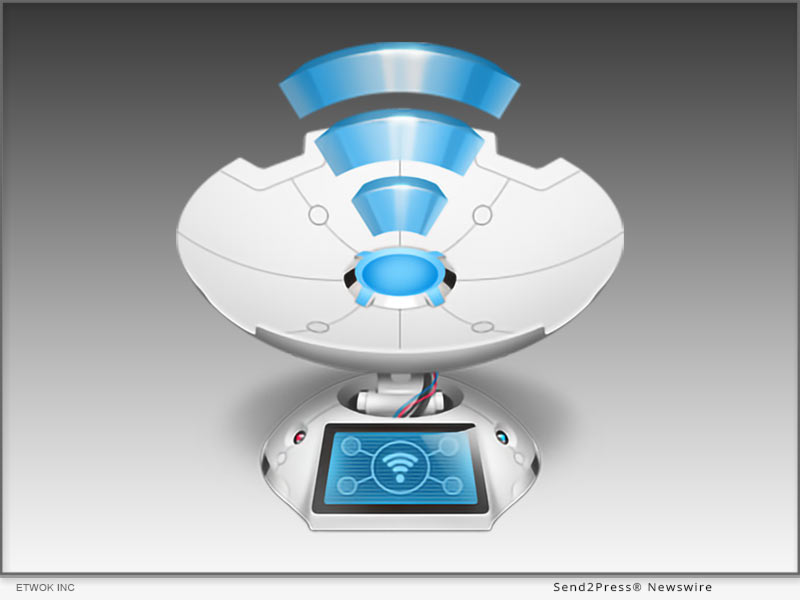 Image Caption: NetSpot for visionOS.
The Wow Effect
We were all blown away by the Apple's long-rumored announcement [of Vision Pro]. There are plenty of reasons to fall in love with the upcoming device. At this point, we might be the first software developer to announce how great our brainchild, NetSpot, may become in augmented reality thanks to a device like Vision Pro! After a few cognitive sessions within our dev team, we are absolutely positive, the new Apple's release can change the way people look at Wi-Fi, quite literally!
We've always advertised NetSpot as a solution that lets you see your WiFi. With Vision Pro this may become as true as it can actually get! Not every Apple's "one more thing" becomes revolutionary. But the Vision Pro definitely looks like another leap into the future.
Technical Stuff
The key feature of NetSpot is Wi-Fi heatmapping. Is it even possible to bring such functionality to the mixed reality? We have been thinking about all these questions for quite a while now. Do we have all the answers at the moment? Obviously, no. Have we started our research? Of course, many months ago. Do we believe it's possible for NetSpot to become the first Wi-Fi reality app for Vision Pro?
We'll still have to discover and verify all the use cases where NetSpot for visionOS will fit, but we want to be optimistic knowing it's not an obstacle, but an opportunity. We still need to test the device and early releases of visionOS to find out how restricted it may be in terms of available frameworks and low-level access for non-Apple's apps.
There's Hope
The upcoming NetSpot 3 for iOS and iPadOS should resolve some technical restrictions to give users very true-to-life Wi-Fi heatmaps. Our next task will be going from 2D into 3D with the virtually lag-free, real-time view of the world in visionOS.
Depending on Apple's internal implementation of the coordinate system, the possibilities to digitize real-life objects and add custom surrounding effects to fill the virtual space, NetSpot for visionOS may be a very welcome addition to the family of our branded apps.
This press release was written by humans from the NetSpot team in 2023 AD.
More information: https://www.netspotapp.com/help/netspot-for-visionos/
Logo link:  https://www.netspotapp.com/images/upload/press/nsMacLogo512.png
About Etwok Inc:
Etwok Inc is a small group of independent network developers, famous for their multiplatform NetSpot app.
###
MEDIA ONLY CONTACT:
(not for print or online)
Alex Kogan
of Etwok Inc
+1-240-363-9434
press@netspotapp.com
News Source: Etwok Inc