PITTSBURGH, Pa., Nov. 29, 2018 (SEND2PRESS NEWSWIRE) — One inspired night in 2015, singer/songwriter Kea Michaels sat down to write a poem like a lullaby entitled "I Love You" for one of her daughters…heartfelt prose enriched with motherly adoration. She later turned that poem into a song thinking about an older daughter that had been battling, since birth, kidney hydronephrosis. KEA thought she was about to lose her to the debilitating disorder.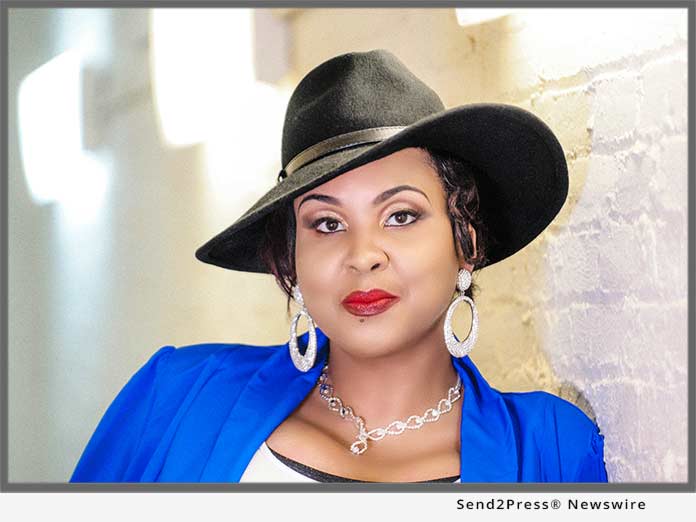 When the opportunity presented itself, KEA recorded "I Love You" and independently released it to the world on July 28, 2017 as her debut single. Produced by acclaimed musician Dwayne Fulton, Minister of Music at Mount Ararat Baptist Church in KEA's hometown of Pittsburgh, Pennsylvania, "I Love You" garnered both local and some national internet radio attention plus profound international support the BBC and Radiovolna.
Now, just in time for the winter holidays of 2018, KEA is releasing a deeply touching state-of-the-art music video for her blossoming message song of devotion. Shot in high definition 4K, "I Love You" is a richly detailed lifestyle video about a woman choosing her daughter's love over the weak promises of a non-committal man.
Torn from the pages of her own life and love struggles, the song's video storyline was inspired by the years KEA placed romance on the backburner to laser focus on her daughter's wellness — shifting from medicinal to holistic treatments, specialists, surgeries, procedures, diets, supplements and lifestyle programs…all the while clinging to hope and faith.
"My purpose is to be an inspiration of hope and change by using real life experiences to relay a message," says KEA. "However not all messages have great endings, because some are good and others may be difficult."
"I Love You" the video was directed and edited by Deon Smalley (Smalley Films) from a treatment written by KEA who also cast the clip plus handled all of the production and costume design (yes, where appropriate, her wardrobe is stellar and stylish). It was important to KEA to have key locations around Pittsburgh serve as backdrops, including Andrew Carnegie Free Library and Music Hall, Airbnb Historic Day House and Dorsey's Records shop.
Most poignantly, KEA and her two real life daughters Auhneyah (6) and Alyssa (16) [playing one child over a 10-year span], solidifying the intimate single parent family portrait of unshakable love between a mother and daughter. It is KEA's hope that song and video touch hearts and minds around the globe.
Kea Michaels ("KEA") is a Soul singer traversing today's Urban Adult Contemporary (UAC) broadcast terrain. Growing up in Pittsburgh a creatives chameleon of poetry and books, as well as a sketch artist, her love for singing blossomed following piano and vocal training from Elayne Kitay as well as at the local Jazz Workshop.
Using her stage name KEA, she has been singing locally since 2009 at events and venues such as the Channel 11 News Holiday Parade, Stars at Riverview Jazz Series, The Birthright of Pittsburgh, Explore East Liberty 2018 Wine Festival, the Harambe Black Arts Festival, the Christine Frechard Gallery, and the Carnegie Arts Initiative (Jazz On 3rd).
"I Love You" is the debut single/video of KEA from a 6-song EP entitled "Relationships," slated for release in 2019. A second single is being prepared for spring in advance of the EP.
Learn more at: http://keamichaels.com/
Follow on Facebook at: https://www.facebook.com/MusicByKEA/
*PHOTO link for media: https://www.Send2Press.com/300dpi/18-1129s2p-kea-m-300dpi.jpg
VIDEO (YouTube): https://youtu.be/ZI6J_CdRp7A
News Source: Kea Michaels