PORTLAND, Ore., Oct. 10, 2023 (SEND2PRESS NEWSWIRE) — Marketing guru, Jon Spoelstra, has always had a penchant for pushing the outrageous. He wrote "Marketing Outrageously," a Wall Street Journal bestseller, and now he's at it again. This time he's written a series of mystery novels for what he calls "old guys" in the "Old Guys Murder Mystery Series." This fifth novel in the series, "Who is Killing all the Old (and mostly lovable) Mystery Writers?" (ASIN: B0C5S1ZP9M) is scheduled to publish on November 7, 2023.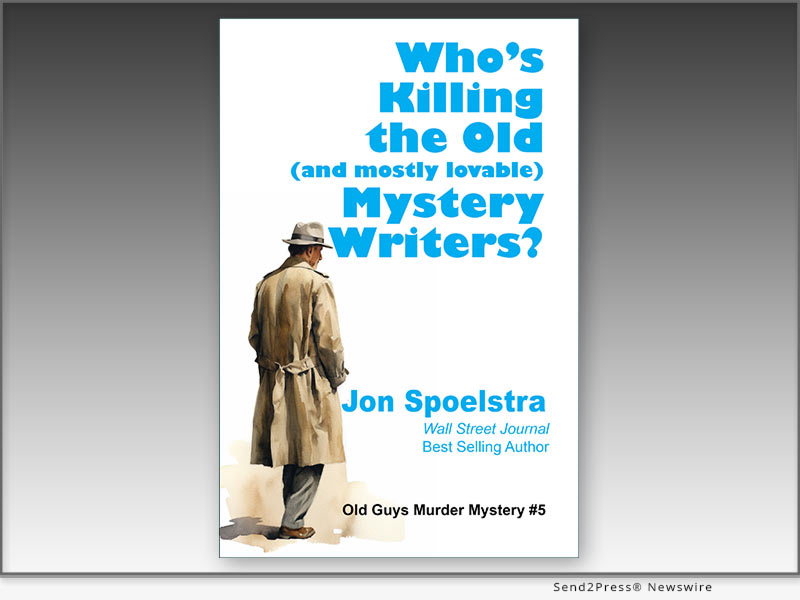 Image Caption: "Who is Killing all the Old (and mostly lovable) Mystery Writers?" by Jon Spoelstra.
A free copy can be downloaded here: https://dl.bookfunnel.com/jawmsj0657.
When Spoelstra first presented the idea to his non-fiction literary agent, Nat Sobel, he was met with doubt and disapproval.
"His exact words were 'this is crazy,'" Spoelstra says.
Sobel told him that there was no market for the idea and that women were mostly the fiction book buyers, not old guys.
"Of course I ignored his advice," Spoelstra says.
Two years later, Spoelstra is releasing his fifth book in the series. The first book in the series, "Who's Killing All My Old Girlfriends" (ASIN: B09RRZ8XM3) sold in Amazon's top one percent.
"Who is Killing All the Old (and mostly lovable) Mystery Writers?" features seven top mystery writers who meet in a remote Western resort. Their mission is to write another number one global smash-hit bestseller. To kick off the retreat, they invite Charlie North, a retired columnist and now famous blogger, to be the opening night speaker.
The writers are cocksure about the financial return. They're already counting on movie rights for big bucks. They just have to sit down and do what they do best: write about murder. But what happens when the writers start getting killed off for real? North and his buddy, retired LAPD cop Ben Tucker, jump in to investigate.
The mystery writers keep writing and another body falls. North and Tucker think they have it all figured out, but these writers are a strange and crafty bunch. They specialize in thinking up how to kill somebody, covering tracks and not getting caught.
In a single room, it starts to become clear and justice is about to be served. But wait – there's more. One last scene delivers plenty of surprises.
"I'm not sure I have one reader under the age of 50," Spoelstra says. "There are plenty of five-star reviews on Amazon that come from the older crowd. They enjoy old guys chasing down murderers."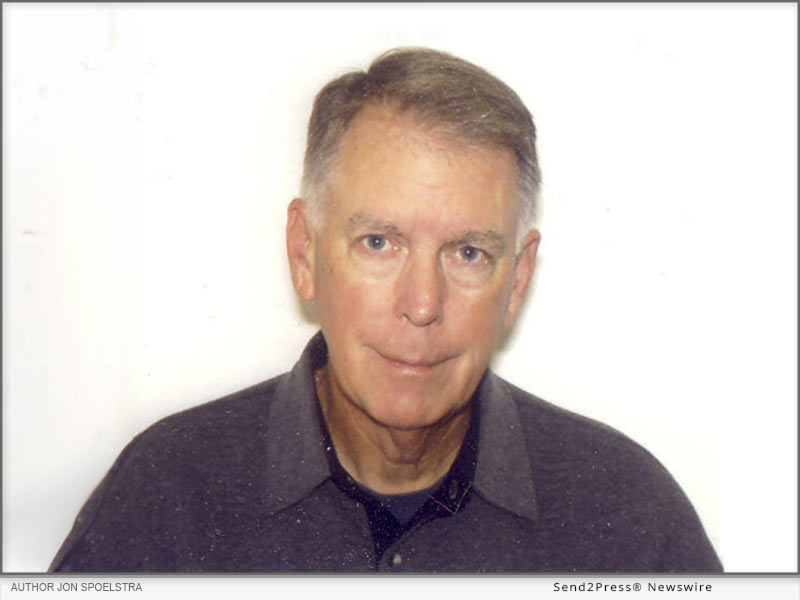 Image caption: Author Jon Spoelstra.
Before Spoelstra turned into a mystery writer for old guys he served as top executive for three NBA teams: the Portland Trail Blazers; the Denver Nuggets; and the New Jersey Nets. While at the Trail Blazers, he was part of the strangest trade in sports' history. As a sports executive, two weeks of his consulting time was traded for the starting point guard, Don Buse, of the Indiana Pacers. Read the story here: https://www.si.com/nba/2020/02/05/most-bizarre-nba-trade-in-history.
And, while he was president of the New Jersey Nets, Spoelstra tried to change the team's nickname from Nets to Swamp Dragons.
"The Nets had such an awful history, I was trying to put them in a version of the witness protection program," he says. "You know, change the name and erase the past."
That didn't quite work out, but it's now legendary in the NBA annals: https://www.espn.com/nba/story/_/id/15155466/once-nets-seriously-considered-becoming-swamp-dragons.
Spoelstra has written five marketing books, the first was "Ice to the Eskimos" (ISBN: 0887308511). He says he started writing novels because there's only so much one can write about marketing.
"There's no limit to murder mysteries," he says. "You're supposed to write about what you know, and while I don't know murder, I do know old."
Review copies and interviews arranged upon request.
Learn more at: https://www.jonspoelstra.com/
MULTIMEDIA:
Image links for media:
[1] https://www.send2press.com/300dpi/23-1010-s2p-omwriters-300dpi.jpg
Caption: "Who's Killing the Old (and mostly lovable) Mystery Writers" by Jon Spoelstra.
[2] https://www.send2press.com/300dpi/23-1010-s2p-xpoelstra-300dpi.jpg
Photo Caption: The author, Jon Spoelstra.
News Source: Author Jon Spoelstra