PITTSBURGH, Pa., April 23, 2019 (SEND2PRESS NEWSWIRE) — Specialty Group announces that experienced Chef Vincent Perri will be opening his restaurant concept "Supper on Penn" – that is currently in the Federal Galley until April 28 – to a permanent home on 1211 Penn Avenue in the Strip District.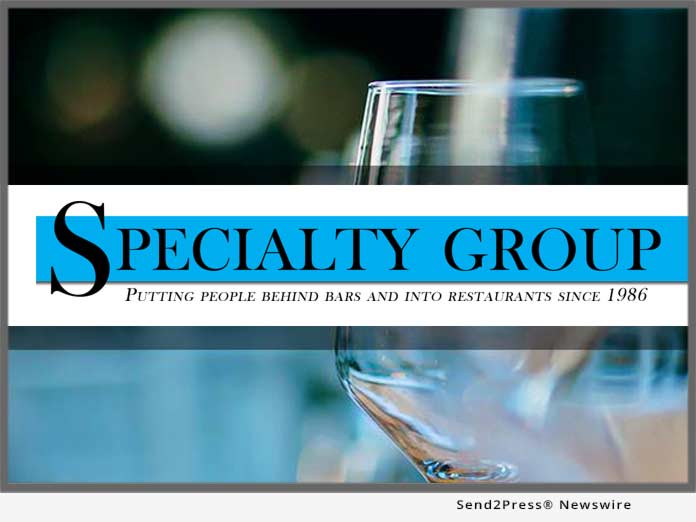 Chef Perri is one of the first chefs to leave Federal Galley to open a full-service independent Restaurant with a full bar in Pittsburgh. Supper's main focus is 100 percent scratch made product—from gluten free bread, tofu, and tempeh to suckling pork, bacon, and sausages. Nothing will come through the door prefabricated while sourcing the finest American ingredients, incorporating techniques and bold flavors, and presenting them in a unique style.
Chef Perri is a graduate of Le Cordon Bleu and has worked in Miami at DB Bistro Moderne, Jacksons and Revel & Roost.
"My dream has always been to have my restaurant. I met with Specialty Group, and they were instrumental in finding the perfect place that fits in my budget, coordinating the financing, lease and handling the liquor license transfer. I almost gave up. Terri Sokoloff and her team have gone above and beyond to make my dream a reality," says Perri.
"We enjoy working with talented young Chefs and their families. The owner of the current business is retiring, and the timing seemed perfect for all parties. My husband Ned founded Specialty Group in 1986 because buying and selling a bar or restaurant involves a lot of intricate details and can be very complicated. It is not easy to be able to successfully navigate thru endless roadblocks all while assisting with exit strategies and preparing for new restaurant concepts," said Sokoloff.
About Specialty Group:
Specialty Group is Pennsylvania's one-stop-shop for business services provided exclusively for people who own restaurants or those who would like to get into the restaurant industry. Since 1986 Specialty Group has assisted thousands of clients with buying and selling restaurants, liquor licensing and business financing. Visit https://www.specialtygroup.com/ to learn more about Specialty Group's wide range of services.
News Source: Specialty Group