OKLAHOMA CITY, Okla., Sept 12, 2019 (SEND2PRESS NEWSWIRE) — Surgery Center of Oklahoma now offers surgical procedure financing through their financing partner, MedPlan Credit of Tulsa.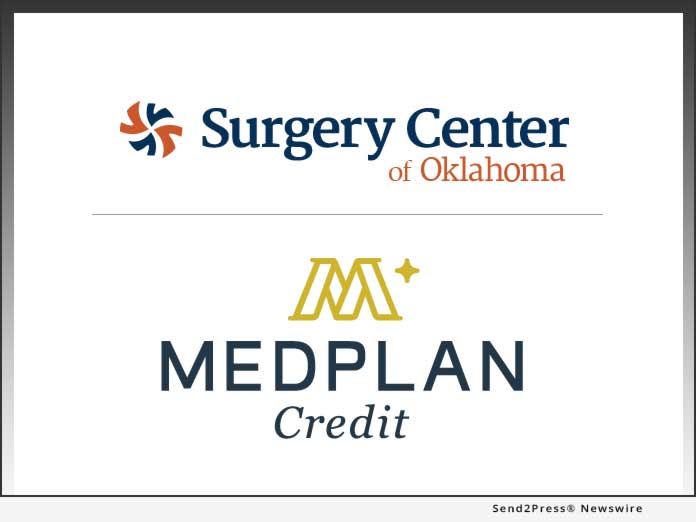 Patients now have the opportunity to apply for financing, using MedPlan's technology platform, through a link on SCOK's website or through a form on Medplan's website. Applicants are assessed and receive an immediate credit decision, followed by automated verification steps for final approval and setup.
"At Surgery Center of Oklahoma, we believe that a different approach to health care delivery is necessary, one involving transparent and direct pricing," said Dr. Keith Smith, SCOK's CEO. "Transparent, direct, package pricing means the patient knows exactly what the cost of the service will be upfront. Patients who choose Surgery Center of Oklahoma and need to finance their procedure are directed to MedPlan's online financing application. MedPlan Credit is the best we have seen at providing an easy application process and a high percentage of approved applications."
MedPlan Credit is an online lending platform dedicated to creating an easy lending process for health care consumers. Through its robust and efficient digital platform, MedPlan makes the whole lending process fast and convenient.
About Surgery Center of Oklahoma:
The Surgery Center of Oklahoma is 32,535-square-foot, state-of-the-art multispecialty facility in Oklahoma City, owned and operated by approximately 40 of the top surgeons and anesthesiologists in central Oklahoma with 112 doctors on their surgical staff. SCOK's pricing for surgical procedures are a fraction of the prices charged at nonprofit hospitals. Since SCOK controls every aspect of the facility, they are able to eliminate wasteful operating room practices while providing the very best quality care to their patients. More information is available at https://surgerycenterok.com/.
About MedPlan Credit:
MedPlan Credit partners with health care providers to offer financing for high deductibles and other out-of-pocket costs. MedPlan loans allow patients to receive health care when they need it instead of waiting until they can afford it. MedPlan offers a quick and easy application/approval process with competitive, affordable interest rates. More information is available at https://www.medplancredit.com/
News Source: Surgery Center of Oklahoma