MONTREAL, Quebec, Canada, Feb. 13, 2023 (SEND2PRESS NEWSWIRE) — Sound Therapy expert Dr. Shelley Snow is launching her new book, "The Power of Sound to Heal" (IBSN 978-0228876915; Released June, 2022); the book hit #1 for 3 days in a row on Amazon's KDP charts. It introduces new audiences to the emerging fields of Sound Therapy and Sound Healing. "The Power of Sound to Heal" contains easy-to-learn tools that use sound to promote mental and physical health.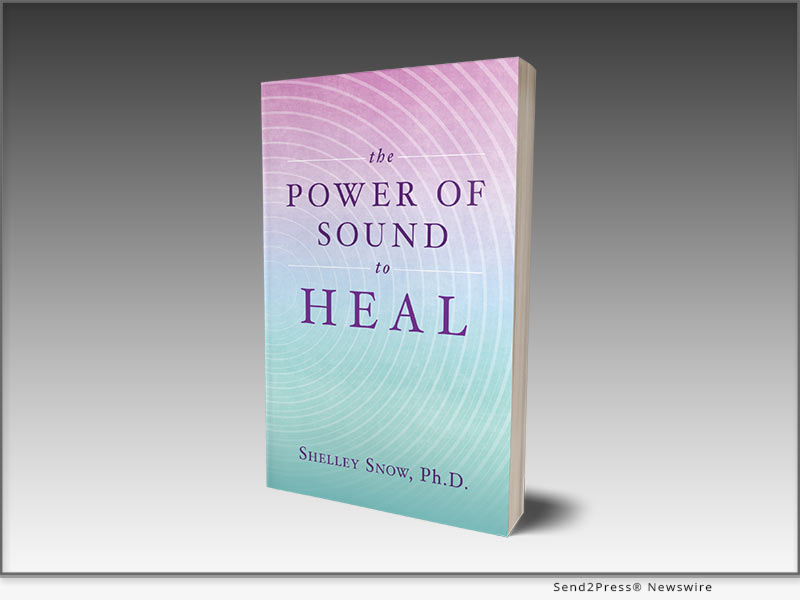 Image Caption: "The Power of Sound to Heal."
These tools are important because of the global mental health crisis that is affecting millions of people. The immediate and pronounced calming effects of sound on the mind are a key benefit available to people of all ages.
Very few people understand that their voice can be used to create sounds that can improve their mental and physical health, regardless of the quality of their voice. The book is not about singing, but rather about sounding one's way to better health and well-being. There are no notes or keys in this approach and making sounds in this way is a simple extension of breathing.
Easy-to-follow exercises with accompanying audio tracks will guide the reader to immediately experience the benefits of sound-based techniques for mind-body health. Listening to these sounds is also beneficial.
As part of a team of researchers from McGill University and Concordia University, Dr. Snow engaged in scientific research on sound using voice, which was conducted at the prestigious International Laboratory for Music, Sound, and Brain Research (BRAMS). This research forms the basis of many exercises shared in her book. Dr. Snow shares her journey with sound, along with chapters on trauma and sound, working with singing bowls, mindfulness and sound, mantras, and mental health – all steps along the path of this fascinating and rich journey into the world of healing sounds.
For more information on Dr. Shelley Snow, her research, and her book visit: https://www.thepowerofsoundtoheal.com/
BOOK SUMMARY:
Author: Shelley Snow
Email: shelleysnow[@]sympatico.ca
Website: https://www.thepowerofsoundtoheal.com
Buy Link (Amazon): https://a.co/d/dZMl1Um
Genre: Mental Health and Alternative Health
Released: June 23, 2022
PAPERBACK ISBN-13: 978-0228876915
KINDLE ASIN: B0B4ZPKX1S
Publisher: Tellwell ( https://www.tellwell.ca/ )
News Source: Dr. Shelley Snow