TAMPA, Fla., Aug. 19, 2019 (SEND2PRESS NEWSWIRE) — Not only does Uncle John's Pride specialize in producing a variety of award-winning, premium smoked sausages and other meats, they also fan the flames of philanthropy, sharing a culture of giving back to the communities it serves.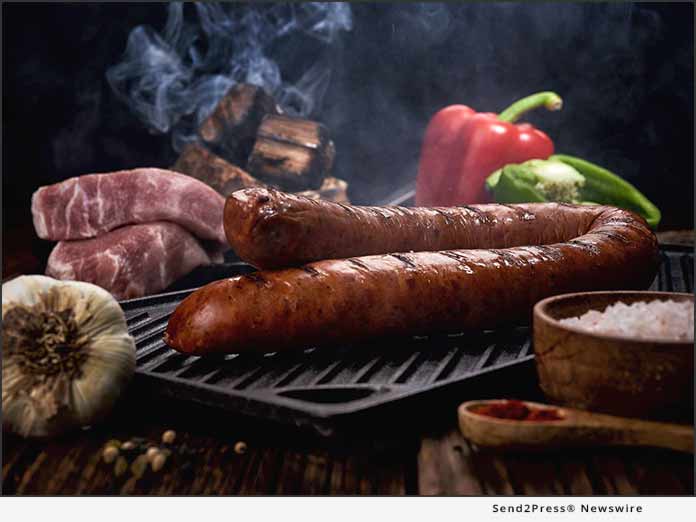 Based in Tampa, the team at Uncle John's Pride works to provide the best quality, fresh and cooked smoked sausages available, while putting time and efforts into making the Uncle John's name more than just a company – making it community.
One of the partners of Uncle John's Pride, Scott McBride, says the culture has always been about the importance of company values, family, community outreach and volunteerism among the generations of families who buy and eat Uncle John's Pride products. As an example, Uncle John's Pride will soon work with Feeding Tampa Bay, the largest food rescue and distribution organization in the Tampa Bay area, serving more than 700,000 hungry people in a 10-county region.
"It's a blessing for us to give back to the communities who have kept us in business for 45 years," says McBride. "It's truly a pleasure to be part of a company that operates with a philanthropic heart. We look forward to continuing our work in the Tampa Bay Area and beyond in the future."
Among other charitable nonprofit groups, Uncle John's Pride has donated its products and services to Lakeland's Volunteers in Service to the Elderly (VISTE), enabling the frail and elderly to remain in their homes; feeding nearly 150 children and staff at Parker Street Ministries' Summer Splash event; providing food to the Children's Home Network, an organization that provides services to at-risk children; and feeding poor and at-risk populations at Lighthouse Ministries.
"We love providing products and being a part of local charities that share the same community values that we do," says McBride.
Uncle John's Pride not only donates its products, but its staff gladly prepares it on-site at events they serve.
"Our overall goal is to give back all across Florida," adds McBride. "It's about caring for our customers and providing for those who have needs; we have been blessed in so many ways and we want to be a blessing to others also."
At Uncle John's Pride, an impressive selection of flavors is offered in products, including original mild, jalapeno cheddar, Italian, chorizo and kielbasa, all spicing up sausages as well as other pork, poultry and beef products. McBride says you can see the quality of the meat, spices, cheese and jalapeno in its sausage.
Uncle John's Pride uses premium, natural ingredients, and staff take their time to get meats and sausages cooked and/or smoked just right. Smoking for hours over real hickory is part of the magic that brings out great flavors in many of Uncle Johns Pride's products. In the 2019 Lakeland Pigfest – the third-largest barbecue competition in the U.S. – the company was named Grand Champion in the Backyard Division.
"We use the best products, with no fillers of any kind. We use only the pig shoulder, all-natural spices and smoke the meat over our natural hickory for hours," adds McBride. "We challenge customers to look at our competitors. We believe folks will see that other companies use many fillers, gluten and MSG. We use nothing artificial; we are the real deal."
McBride says with the Uncle John's Pride logo, it's easy to find the best sausages and meats at your local store or meat markets such as Publix, Walmart, Winn-Dixie and Aldi. "Just look for the blue shield and try it. You won't be disappointed," he says.
About Uncle John's Pride:
Uncle John's Pride's specializes in fresh and smoked sausage and meats. Our brand has been the signature of quality, freshness, and affordability for over four decades. We only use the highest quality ingredients in all our products and hold ourselves to the highest of production standards to make sure our customers get the most fresh and delicious smoked sausages and meats every time. Our commitment to excellence carries over to our entire line of sausage and smoked meat products. We also proudly manufacture Bean Brothers, Team Realtree and Peppino Foods.
For more information, and for a complete line-up of products for retail and wholesale, visit our website http://unclejohnspride.com/, or keep up with us on Facebook, Instagram, and Twitter.
For more information contact:
Alek Wychor
941-730-8299
Alek@LigonMarketing.com
News Source: Uncle John's Pride