CINCINNATI, Ohio, Nov. 1, 2023 (SEND2PRESS NEWSWIRE) — General contractors in the eastern Cincinnati region now have access to conveniently renting construction equipment and services. Vandalia Rental, a construction equipment rental company, will be opening its third location in the Greater Cincinnati region.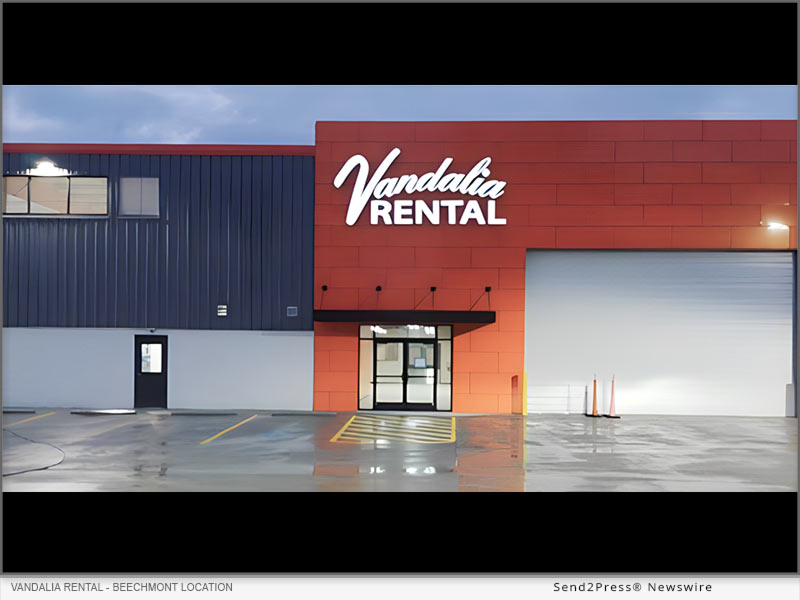 Photo Caption: Vandalia Rental – Beechmont location.
The new site at 4065 Mt. Carmel Tobasco Road, Cincinnati, offers boom lifts, backhoes, excavators and other heavy equipment.
"With the growth in the greater eastern Cincinnati area, including Clermont County and the adjoining regions, we saw a need for expansion. Beechmont, with its easy access to I-275 and friendly community, was a great choice," said Danny Knecht, Branch Manager.
Vandalia Rental currently has locations in northern Cincinnati and Florence, Ky., as well as Franklin, Vandalia, Columbus, and Lima.
Vandalia Rental offers a variety of construction equipment and solutions serving general contractors, industrial, and municipal clients. Renting equipment is a cost-effective option that eliminates the need for service, maintenance, and storage, making it the practical choice for many contractors.
"We expect the new Beechmont location to be ideal for contractors in eastern Cincinnati and northern Kentucky as well as those in Clermont, Brown, Highland, and Clinton counties," said Danny Knecht.
"Our Cincinnati and Northern Kentucky locations have supported many of Cincinnati's largest construction projects, and we expect the Beechmont location to continue in that tradition," said Jimmy Hassan, Director of Sales.
Founded in 1961, Vandalia Rental has made a name for itself by offering personalized service and quality equipment.
"We are proud of the number of customers who continue to choose us and have been with us for a long time," said Jimmy Hassan. "We look forward to providing our exceptional service to the eastern Cincinnati region and allowing customers to experience rental 'The Way It Should Be.'"
The new Beechmont location will focus on the general construction contractor community and support their equipment needs with boom lifts, backhoes, air compressors, forklifts, track loaders, excavators, generators, scissor lifts, and many more items.
The Beechmont location is now open from 7 a.m. until 5 p.m., Monday through Friday. For more information or to inquire about opening an account with Vandalia Rental, they can be reached at https://vandaliarental.com/ or at 513-587-8002 during business hours.
About Vandalia Rental:
Vandalia Rental has served the Greater Dayton, Greater Columbus, and Greater Cincinnati/Northern Kentucky markets since 1961. Vandalia Rental's seven locations proudly service construction rental partners ranging from small businesses to large publicly traded corporations, government agencies, and municipalities throughout the Ohio, Indiana, and Kentucky regions.
News Source: Vandalia Rental