SINGAPORE, May 24, 2023 (SEND2PRESS NEWSWIRE) — VinPit, a company committed to empowering consumers to avoid purchasing problematic vehicles, especially pre-owned ones, has announced significant updates to its free services in a move to enhance the user experience further.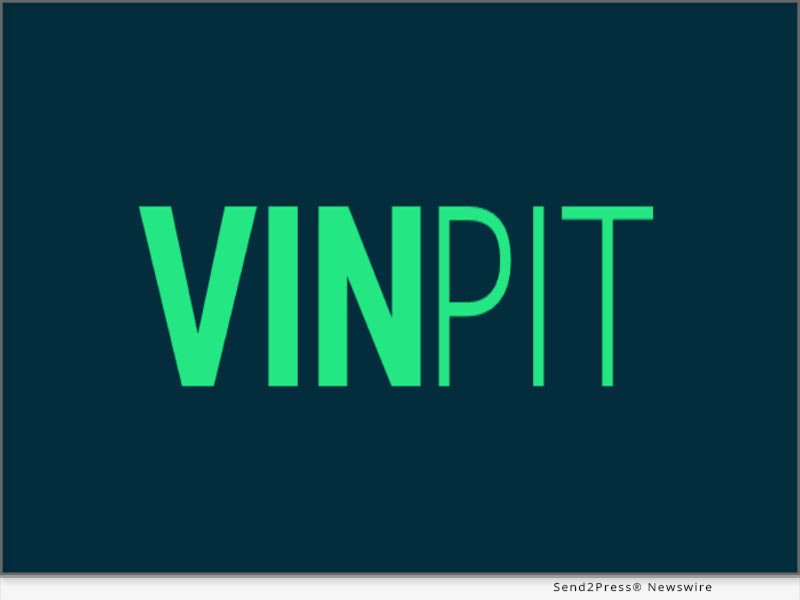 Image Caption: VinPit.
With its suite of free tools, including VIN decoder, VIN check, and license plate lookup, VinPit has gained increasing recognition as a go-to resource for car buyers and enthusiasts seeking comprehensive vehicle information. The company's educational resources also help users better understand VINs and navigate the car market with confidence.
Recognizing the growing demand for quality automotive information, VinPit's recent update of its services reinforces its dedication to user satisfaction and maximizing the value it provides customers. This timely move bolsters VinPit's commitment to helping buyers make more informed decisions when purchasing used cars while simultaneously reducing the risk of acquiring vehicles with hidden problems or troubled histories.
The updated VIN number look-up service streamlines the process of obtaining vehicle details, allowing users to access comprehensive information in a faster, more efficient manner. This improved experience extends to VinPit's license plate lookup service, which now showcases a more intuitive design for users seeking to obtain vehicle ownership details and other relevant data.
By offering a superior user experience, VinPit demonstrates its understanding of the evolving needs of car buyers in a fast-paced digital landscape. In addition, VinPit offers specialized VIN Decoders for various car makes, including BMW, Mercedes, Ford, and Toyota, among others. This powerful tool enables users to gain quick and accurate access to essential vehicle details, such as manufacturing location, year, and model.
By incorporating brand-specific VIN Decoders, VinPit ensures a seamless user experience while empowering consumers to make informed decisions when purchasing or tracking vehicles. The ability to access vital information quickly and efficiently is crucial for consumers, both for making informed purchasing decisions and gaining insights into a car's history.
Not only do VinPit's enhanced services save users time and effort when conducting vehicle research, but they also offer peace of mind by empowering buyers to take control of their purchases. VinPit emphasizes the importance of transparency in the used-car market, and its services contribute to creating a more open, trustworthy environment for buyers and sellers alike.
These updates reaffirm VinPit's position as an industry innovator, and its dedication to customer satisfaction sets a new benchmark for the automotive information sector. The company strives for continuous improvement, maintaining its status as a leading resource for individuals navigating the car market and seeking quality data on used vehicles.
As customer needs and expectations continue to evolve, VinPit stays at the forefront of the industry, anticipating changes and adapting its services accordingly. This customer-centric approach strengthens VinPit's reputation as a reliable, up-to-date, and comprehensive source of automotive information.
By enhancing its free VIN number look-up and license plate lookup services, VinPit bolsters its value proposition to customers and reinforces its commitment to providing top-notch resources for individuals seeking reliable automotive information. As a trusted ally in the used-car market, VinPit remains steadfast in its mission to empower buyers and instill confidence in their vehicle purchasing decisions.
As the demand for accurate vehicle data and user-friendly experiences increases, VinPit solidifies its position at the forefront of automotive information provision. By continually adapting and improving its services, VinPit drives change in the auto industry, making it a more transparent and trustworthy domain for car buyers everywhere.
For more information, please visit: https://vinpit.com/
MEDIA CONTACT:
Theola Tinney
Co-Founder, VinPit
+1 202 845 7582
support@vinpit.com
MULTIMEDIA:
LOGO link for media: https://www.Send2Press.com/300dpi/23-0524-s2p-vinpit-300dpi.jpg
News Source: VinPit Inc.