Today is Tue., Dec 05, 2023

Questions? Call Toll-Free:


1.866.473.5924 (in U.S.)


Main phone: 1.310.373.4856
We're in California, USA.

Normal Business Hours are:

9 a.m. to 5 p.m. Mon-Fri. PT

Frequently Asked Questions

Quick Links:

Our Services:

Our Clients:

Our Company:
Send2Press® Newswire is a service of Neotrope®, established Jan. of 1983 in Redondo Beach, Calif., USA.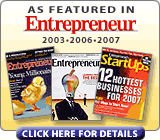 OK: Dec. 05, 2023

Read Privacy Statement
Follow Send2Press News
on Social Media

View all press releases


Testimonials Archive 2000-04 for Send
2
Press Newswire
Oct/Nov. 2014 News
---
We're still working on our 2015 site revamp, moving to a fully responsive platform and "https/SSL" for all site pages. During the remodeling please pardon mess a bit longer, as we continue to retire the 2009/11 website. (Old pages are bordered and have this notice; new pages do not.) :-)
---
What's New: As of March 1, we have retired our "Extended" level plans in favor of NEW "Premium" plans. New plans include promoted social media marketing campaign ($99 value) with click-tracking. We have also brought back the econo online post plan for $49, by popular request.

SEE COUPONS PAGE FOR SPECIAL OFFERS AND PROMOTIONS
Thank you for your interest in Neotrope's Send2Press® press release writing, targeted distribution, and Internet marketing services. The following unsolicited customer testimonials (below, this page) have been sent to our Send2Press team based on completed projects, and have been reproduced here by the kind permission of those noted companies and individuals found on this page.

NOTE: The archival comments found on this page date from 2000-2004. If you would like to see our most recent customer testimonials, please click here.
What We Do
Since 1983 Neotrope® has delivered proven, effective, and consistent business marketing services and technology solutions. Send2Press (a service of Neotrope) offers affordable news distribution services, professional press release writing, agency of record service, and syndication of original news content. Neotrope's
Send2Press Newswire
service and the
Neotrope News Network
provide a unique solution for dissemination and persistence of news content to targeted media.
Featured "Testimonials" from our Clients — 2000-2004
"I am the Chief Executive of New York-based Empire Relations Group, a premier investor relations firm. When I choose a press release agency, I base my decision on price, distribution and search engine placement. These factors make Send2Press an easy choice for my press release needs."
Kenneth Maciora, Chief Executive Officer
Empire Relations Group Inc.

"Hi Christopher, we were quite impressed with the tremendous number of response(s) we achieved -- and I will certainly use Send2Press again."
S.M. — Las Vegas, Nevada

"Thank you, Chris, for the work you do! I was so pleased with the work you did for me before, you now have a customer for life!!! (smile)"
Michele Kimbrough
Milestones In Senior Independence, Inc.

"Christopher, I'm sure you are aware of this, but I just wanted to add that everything about your company, from the website to the personal service, comes across as very professional but also personal. Thanks for all your help."
B.O. — Denver, Colorado

"Christopher, we are happy with the results of the release, and wanted to thank you."
Y.V. — Yorba Linda, California

"Hi Christopher, ...this is the first time that I've used a news service like yours (as you can probably tell!) I've used 'free newswires' in the past, as well as sending directly to my own contacts, so I wasn't used to this type of distribution. I'm very excited about using Send2Press, I've already received some feedback! Thanks again."
S.T. — New York, NY

"Excellent service! Chris is wonderful and responsive. Well seasoned and experienced. I have no other choice for press release needs and services. The phone and e-mail have literally been 'ringing' all day from my latest release through Send2Press. Chris and Neotrope (and writers) are the best! "
Christopher Curry, President
Shrimpo, LLC

"Thanks again for your wonderful work. I have been amazed to see the great Web placement of our releases and the ease with which they can be accessed. Christopher has worked with me a couple of times and he always does a great job. I've been recommending Send2Press to friends!"
Paul Heier
Lifespring Church of Palm Harbor, FL and author of "Leading Out of Love"

"Hey Chris, I'm really impressed with your service, and I love the personal attention you paid to my release. Your intrinsic knowledge of music & the music industry is a major plus as well. I love your edits on the release! Great job! I'll definitely come back to you next time."
Daniel Duerr, President
Emerald City Entertainment Group

"Chris, it is so unusual to find a company in the media business that gives TRUE customer satisfaction these days. Even more unusual is a media company that provides customer satisfaction and good value at the same time. I am delighted to say, that in the past year of working with Send2Press on a number of press releases, your company and you personally have restored my faith in the media business as a whole. Not only do I get service and reasonable prices from you, I get personal attention, very quick follow-up and quality in the end product. I have absolutely no hesitation in recommending Send2Press to everyone."
Phil Cole, VP Sales & Marketing
Seaweed Systems, Inc.

"I selected Send2Press from the host of available news release distribution services on the Internet, based on the detailed description of prices and services. I know I made the right choice as we enjoyed near instantaneous reaction to our release and are very pleased with the results — so pleased that we've done a second and will do a third release. Chris is responsive and helpful, and financially you can't go wrong. There's no way you could do for yourself what Send2Press does for this price. We are an extremely satisfied, repeat customer."
Patricia Luebke
Restaurant Startup & Growth Magazine

"We would like to thank you for the fine service you have afforded our growing firm. We have learned a whole new world through your service. We would like to especially thank you for your professionalism. That's what keeps us coming back! Long Live Neotrope!"
R. Raymond, CEO
Lyamec Corporation

"The customer support was the reason behind us choosing to use Send2Press as it was very personal and very helpful. The pricing also was very good and (especially) considering the options that Send2Press.com offers (which) are not available from competitors. We looked at over a dozen PR companies and most are simply unmanned automated submission systems. At Send2Press.com everything is handled professionally and efficiently."
Stephen Michael Noton
MPee3 Corporation (MPee3.com)

"Dear Chris, thank you for the excellent service you provided to us at Software by Bay with our 'offer in compromise' software package. We received a lot of exposure and, since press releases have a short shelf life, the key words that you added to the search engines have helped us to this day — and the press release went out in November of 2003! You type in various keywords related to our news in Google and we are the first listing. Thanks Again for your excellent service."
Joel Hudesman, Marketing Director
Software By Bay™

"We only have one firm for our PR Distribution needs and that is Send2Press. We have been extremely pleased with the service and results of Send2Press. Christopher Simmons and Send2Press help make the process of releasing painless. We look forward to continued success."
Kimberly Fanelli, Partner
Reposition, Inc.

"Chris, thanks for all your help and great work. We are very pleased with the way things turned out. We will be in touch in the future with more projects. Thanks again for all your hard work and great effort."
Joey Fleischaker
Red Brick Entertainment, Inc.

"We are delighted....Thank you so much! Look forward to seeing the effects and working with you again. You have been refreshingly wonderful!"
Jinx Davis
The Millennium Group

"Mr. Simmons, the press release that Beverly West edited and plastered all over the Internet got the job done. Frankly, I don't know how you people do it, or I would not be writing you, I would be doing it for myself. All I can say about your service, Christopher, and you can quote me — usually you get what you pay for, but not with Send2Press. It's been my experience that you get more."
Bob Miller
Vanquish Publications

"Wow! You are amazing! Your efficient and excellent work is unbelievable. Thank you very much for your kindness, great guidance, and fantastic service. I would like to recommend your service to all (my) friends and (those in the) professional network of mine. I look forward to working with you again in the future. Christopher, Thank you so much for your wonderful service again. I feel that I am so lucky to have found Send2Press.com. All the Best to you."
Guan-Cheng Sun, PhD
Exec. Director, Institute of Qigong & Internal Alternative Medicine (IQ&IAM)

"I want to thank: Firstly, your people from Neotrope/Send2Press who helped to rewrite my press release — it became much better than it was originally. Secondly, your wide news network which helped me to find my customers everywhere in the United States. Thirdly, I will be using your service in the future when I start my new marketing program."
Ruslan Sabitov
Credit Factor Corp.

"We have used other press release companies in the past, but none as helpful or that have produced the results that Send2Press has. Christopher Simmons helped us make sure that we were targeting the proper market sectors, and the response has been great. We use Send2Press now for all of our company press releases as we know that each one will get to the people we want to be in front of."
Bradley Lide
President, CyberAngel Security Solutions, Inc.

"I would recommend the Send2Press service to any small business over going directly with Bizwire (Business Wire) and/or PRN (PR Newswire). Email questions were answered at record speed, even over a weekend (when the company is closed). Even newbie questions were handled in a very pleasant and helpful manner. Feedback on ordering procedures were taken into account and improvements were made in a couple of weeks."
Mukesh Lulla
TeamF1, Inc.

"Send2Press is the CostCo of PR: best price combined with the highest quality — superior to BusinessWire, PR Newswire and others. Also, the personal service and fast turnaround are unique. The proof of any PR program, however, is in the results. With just two releases we've gotten high-profile online coverage: USA Today, CNN, and a couple dozen others — plus interviews with COMPUTERWORLD / Canada, CIO Magazine and GRID Today for upcoming articles ... with original pieces quoting us already appearing in U.S. & Australian publications."
Dick Samson
Director, EraNova Institute

"The Hippy Gourmet TV Show is in its third successful season and has utilized your service to reach thousands of news services and editors around the nation. Last time you distributed our press release we were featured on morning rock radio in San Francisco, Boston, Chicago and Long Island, New York. We received a feature in the San Francisco Examiner as well as the San Francisco Weekly. Then subsequently featured on CBS TV Evening Magazine in San Francisco, Australian TV and NBC in San Jose."
James Ehrlich
Exec. Producer/Director, The Hippy Gourmet TV Show

"Your great service is an unbelievable discovery. Just hours after sending in my press release, my company's news appeared in major newswires and local publications. In two days, I started receiving multiple requests from journalists and potential partners. Direct communication with Send2Press' President Christopher Simmons was extremely helpful. When I told my associates at other businesses about your services, they were amazed at what Send2Press could do for them."
Andy Ignatov
Marketing and Business Development Manager, Liverepair.com

"The response we received from your work on behalf of our project has been unbelievable! We have made many important contacts. All of which have come from your efforts. Because of these new contributors, directed to us via a Send2Press press release and website, our project has moved forward faster than we ever thought possible in such a short period of time. In large part, because of your work, I believe our project will succeed! Thanks for everything!"
Jon Maxey
Co-founder, International Peacestar Project

"Send2Press is amazing. They not only took the time to make sure our release was right, but walked me through the process. Since the inception of Carnie Digital we have used a number of press release companies, and none of them come close to the professionalism, the eye for detail, the courtesy, or the response from the press that Send2Press and their President Christopher Simmons gave us. I did a constant barrage of interviews for seven days solid after we sent a release with Send2Press in late February — and still, a month after the release, I am seeing articles pop up and still receiving calls. All press releases coming out of my two companies from here on out will always go through Send2Press. I could not be more pleased. Carnie Digital launched the way I dreamed it should and a great deal of it was due to Send2Press and Christopher Simmons. Thank you, Christopher!"
Loren Weisman
CEO, W.A.M. Management Inc. and Protectomatic Music

"Send2Press has been a fantastic resource for us to help launch our business and new products. Using Send2Press has become one of the best tools we have to reach our audience in a timely and effective manner. We've found it to be more valuable than traditional advertising and we're very pleased with the follow-up and reporting services they offer."
Mark Loncar
Acme Made, Inc.

"We already received an inquiry from a radio station about setting up an interview. We're very pleased with your service."
Tamara Mazzei
President, Trivium Publishing LLC

"I am extremely delighted with your service, the press release was great and I am ultimately satisfied that everything was performed on time. I already got a response from AVN Magazine, they want to have our gadget in their "Geek Gear" Column. The results of the press release you wrote and distributed for us are great. Thank you."
Carlos Chomut
President, Companion Handsfree, LLC

"I'm very happy I found your service. The press release looks great and your follow up was superb."
Ian Weingold
President, DriveRange USA, Inc.

"Send2Press is an excellent solution. Their service offerings provide the same 'big business media solutions' I've paid three times as much for in other venues. The combination of global reach and affordable pricing make Send2Press a great value. Customer for life!"
Errol Smith
President, Readers Radio Network
Emmy® Award-winning Host of program, "Making It"

"Neotrope/Send2Press and its President, Chris Simmons, are the secret weapon of small business. I'm a business owner that had a radical concept for a new venture. The press release Send2Press edited for me, and sent out, got me nationwide attention! Wait, actually, it got me worldwide attention since I did my first radio show in New Zealand today! The tidal wave of publicity my company has received as a result of Neotrope's services is simply dope, for lack of a better word. For all you suits out there, that means F#$@in' incredible or remarkable! I believe I'm the first rapper to ever utilize Neotrope's Send2Press services and I give it an enthusiastic 'thumbs up' and I'd gladly represent by recommending these services to anyone, for any reason. You'll get more results for less money with this service than you could ever hope to get with regular advertising. This is where it's phatt! I could go on and on about how great this service is, and how many radio shows I did as a result of this press release, or how many talk shows and newspapers did stories about me, but I'd rather leave you with this: this service has literally catapulted me into the national spotlight! Money well spent — make mine Neotrope."
Adam Thick
Founder, Extreme Kidnapping

"I would just like to thank you for producing such a great press release about my daughter Kylee. Jerry was so easy to work with and knew just what we needed for the impact we were looking for. Thanks again."
Judy Morris
Tampa, FL

"Neotrope/Send2Press have done an excellent job with my press release! I had never written a press release before and they were exceptional in guiding me through the process. The service is easy to use and provides a detailed submission report. In all cases they have been very responsive to my questions and exceeded my expectations in every way. Thank you all for such a job well done."
Wayne Davis
President, KoloSoft Inc.

"Fantastic work — I loved the rewrite and post on your site. I shall recommend your services as dedicated, thorough and affordable. Keep up the good work."
Scott Alliy
President, Online Business Ethics Association

"As a result of the first release you distributed for us, I received an email contact from Insurance Marketing magazine requesting a full feature article on marketing to the 50+ article. They're running about 1,200 words in the current issue with a bio on Age Wave. Your services are terrific."
Lori K. Bitter
Age Wave Impact

"Neotrope/Send2Press and Christopher Simmons do exceptional work. Chris skillfully wrote the press release for the launching of my site. As a veteran journalist, he knows the ins and outs — what journalists will read and what they won't. As well, he personally posted my press release to several entertainment news sites on the Web. Neotrope/Send2Press is top notch!"
Dino Ladki
Owner, Audition Tape, Inc., and TheCastList.com

"We've worked with Chris Simmons and Neotrope for over two years. They do excellent work, on-time and in-budget. We're completely satisfied. Neotrope has our enthusiastic endorsement."
Ralph Cissne
President, Morgan Road

"Neotrope's staff is consistently sensitive to the needs of the client. The depth and breadth of their expertise is nothing less than impressive!"
Edward Cainglit
President, Dental Hygiene Review

"...fabulous personalized service."
Burnes Hollyman
CEO, Sound Thought

"Thank you so very much for the wonderful press release. You did a marvelous job and I am very satisfied with the way you represented the book (in the press release you wrote) and captured the essence. Thank you again for a job well done."
Jill Cordell
Co-founder, Looking Glass Ltd., and GrandparentNicknames.com

"Neotrope has proven to be a highly personable and ethical company that does what it says it will do. I have enjoyed working with Christopher and very impressed with the results of our project."
Noel Jeffrey
Xeikon Digital Printing Association

"Thank you for helping to get us promoted in a recent magazine article which reached our ideal target market in the digital imaging field."
Andrew Goggin
Manager, Imageologists Inc.

"...I admit I was skeptical about your promotion offerings. Your press release writing and dissemination got us mentioned is several trade and consumer publications. Wow, totally impressed. Thank you!"
Dina Lasky
Owner, The Candle Connection

"Neotrope is extremely knowledgeable about Internet Marketing issues and concerns, and greatly assisted us in our promotion efforts."
Stephen Monaco
President, Monaco Consulting; Co-Founder PROCOMM

"Neotrope is top-notch. They are highly experienced and deliver a great product."
David Smetters
President, Respondus, Inc.
DISCLAIMER: AS WITH ALL PUBLIC RELATIONS AND MARKETING CAMPAIGNS, INDIVIDUAL RESULTS WILL VARY DUE TO NUMEROUS FACTORS OUTSIDE THE CONTROL OF ANY NEWS SERVICE, INCLUDING THE "NEWSWORTHINESS" OF RELEASE CONTENT, WORLD AND LOCAL EVENTS, EDITORIAL FOCUS OF ANY PRINT OR BROADCAST MEDIA OUTLET, AND PERSONAL MINDSET OF EDITORS REVIEWING CONTENT IN DETERMINING WHETHER IT IS SUITABLE FOR THEIR AUDIENCE. NEITHER SEND2PRESS, NOR ANY NEWSWIRE SERVICE, CAN GUARANTEE ANY PLACEMENT WITHIN ANY SPECIFIC PRINT OR BROADCAST VENUE.