COLUMBUS, Ohio, May 30, 2018 (SEND2PRESS NEWSWIRE) — Addiction recovery imprint Zephyr Bookshelf announced today that it's publishing a brand-new title this winter: "Taming the Wild Things in My Head" by first-time author David H. Griggs. The memoir is equal parts harrowing, heartbreaking and hopeful – a compelling collection of stories that charts Griggs's impossible trajectory from an otherwise normal upbringing to the darkest depths of substance abuse.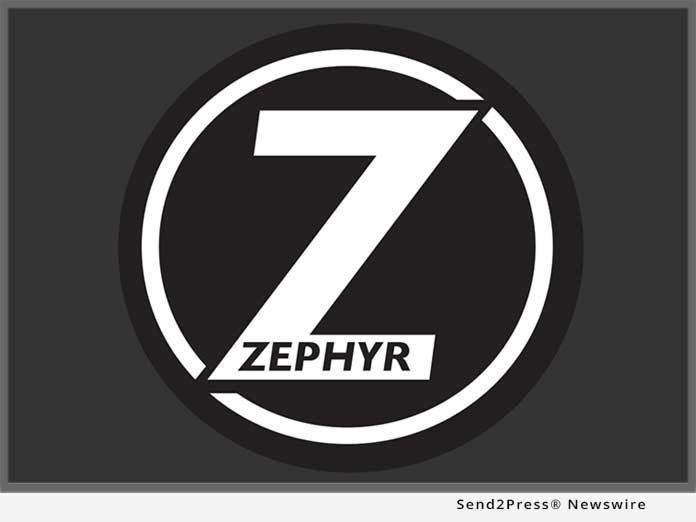 From meth-addled machine gunning in the National Guard to alcoholic sex-crazed blackouts in Japan to crack binges in San Francisco during the dot-com era, Griggs paints a beautifully raw portrait of addiction with both delicate and deliberately reckless brushstrokes.
"What truly makes a recovery story unique is how it's told," Zephyr Bookshelf publisher Paul Fuhr says. "'Taming the Wild Things in My Head' is a deceptively complex account of one man's addiction. Griggs has plunged you into the chaos of his past. We couldn't be prouder to help put this story out there."
Fuhr discovered the memoir via Anna David's coaching program for writers, which walks 10 students at a time through the process of writing and selling their book proposals. Out of each group of 10, David and a committee select one author to receive a meeting with agent Alexis Hurley of Inkwell Management and publisher Fuhr. While there's no guarantee of publication, Fuhr leapt at the opportunity to be the first to publish Griggs.
Griggs, an Oregon-based attorney, is a bit shell-shocked by his sudden transition into a creative career, admitting he applied for the coaching program solely so he could find catharsis through unearthing his most challenging experiences.
"After more than forty years of keeping dark secrets buried deep within me, I had two choices," Griggs says. "I could either lose my sanity and likely die an active addict, or I could release them. Fortunately, I was guided to release them."
David admits that selecting Griggs for the meeting with Hurley and Fuhr was a bit like "Sophie's Choice." "I somehow keep ending up with the most talented students I could have imagined," she says. "They're all survivors who have incredible stories to tell. But ultimately, I felt I had no choice but to help the world discover this book."
Zephyr Bookshelf expects to release "Taming the Wild Things in My Head" this Christmas.
To learn more visit: https://www.zephyrbookshelf.com/news
About Zephyr Bookshelf:
Based in Columbus, Ohio, Zephyr is one of the first imprints focused solely on recovery from addiction. At a time when over 50,000 people are overdosing from opiates alone, the imprint plans to make a dent in clarifying the public perception of addiction by telling the individual stories of those who have recovered from it. About company: https://www.zephyrbookshelf.com/.
Learn more about the Anna David coaching program for writers, "All the Write Moves" at: http://www.allthewritemoves.net/.
News Source: Zephyr Bookshelf