HALIFAX, Nova Scotia, Canada, Jan. 3, 2023 (SEND2PRESS NEWSWIRE) — Entrepreneur and author Tam MacPhee bares her soul in "From Under A Rock" (ISBN: 978-0228876076; Nov., 2022), a heartfelt memoir with which she shares her deepest memories. The book is already a hit, reaching the Amazon Best Sellers rank of #66 in Women's Biographies on the Kindle Store. The ambitious author has also launched a new podcast and continues to offer life coaching services.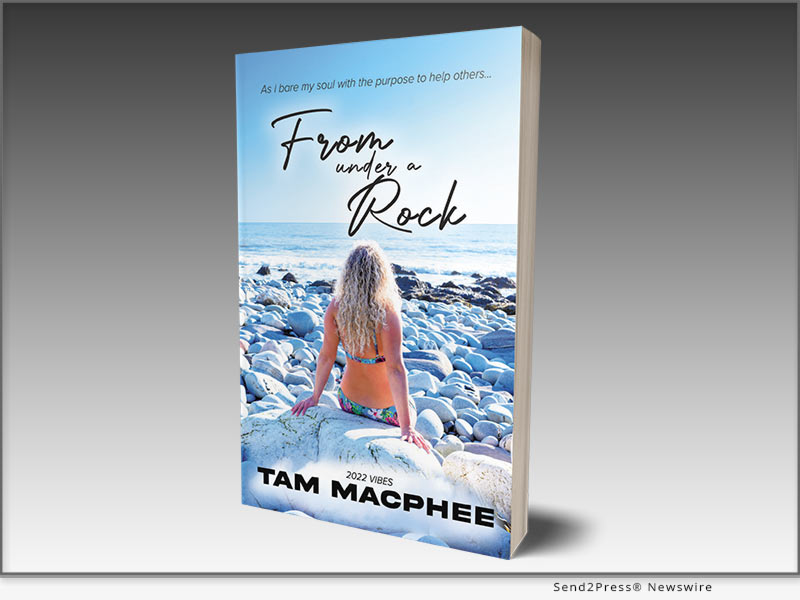 Image Caption: "From Under a Rock" – by Tam MacPhee.
In "From Under A Rock," Tam MacPhee recalls battling abuse as a child and having her innocence betrayed by the males closest to her. At age eighteen, she became a single parent determined to work hard and create a better future for herself and her child. Soon after turning nineteen, Tam meets what seems to be the man of her dreams. Instead, she discovers life's toughest lessons are still to be learned.
After secrets are unearthed, a piece of her heart becomes broken forever. However, Tam finds inner strength and realizes she deserves more. This epiphany helps Tam find her calling, love, and success.
Her new podcast "Against All Odds" continues the messaging in her book, she shares stories, what inspires her, and discusses topics like mindset and self-worth.
To find out more about Tam MacPhee's book, podcast, and her work as an experiential life coach visit: http://tammacphee.com/.
BOOK SUMMARY:
Author: Tam MacPhee
Email: tam_macphee02[@]yahoo.com
Website: tammacphee.com
Genre: Memoir
Released: November 22, 2022
PAPERBACK ISBN-13: 978-0228876076
KINDLE ASIN: B0BN436B9S
Publisher: Tellwell ( https://www.tellwell.ca/ )
News Source: Tam MacPhee