MCLEAN, Va., July 12, 2023 (SEND2PRESS NEWSWIRE) — By Light Professional IT Services LLC (By Light), a prominent provider of IT services and simulation solutions, is thrilled to announce its continued partnership with Warhorse Training Solutions to deliver advanced systems and upgrades to the Army National Guard. The contract, valued at $934,188, aims to enhance the existing vocational recruiting capabilities and introduce new third-generation Military Occupational Specialty (MOS) experiences.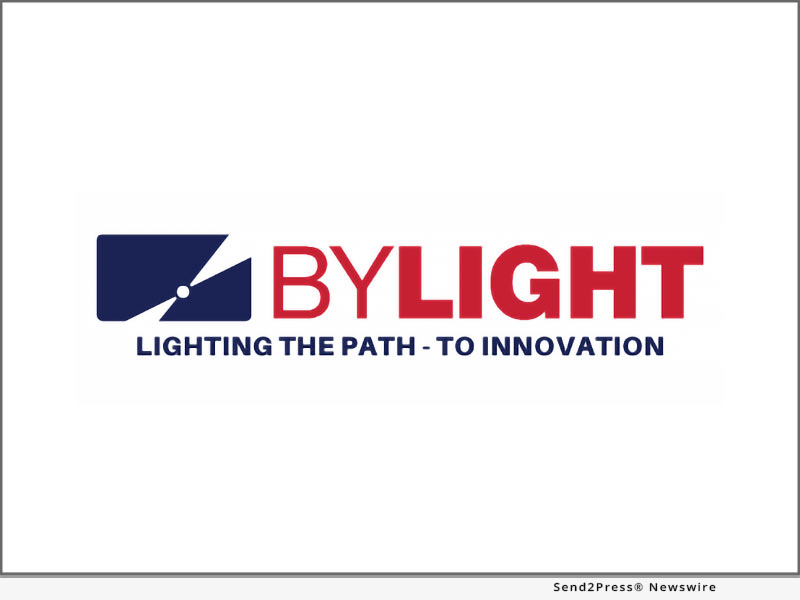 Image Caption: By Light Professional IT Services LLC.
By Light will develop and deliver 123 Generation 3 Vocational Recruiting Experiences, featuring portable and user-friendly designs that can be effortlessly set up on any table surface, making them ideal for deployment at various event scenarios. These systems come equipped with a 24-inch full HD touchscreen display, a mini-computer, and a built-in soundbar, providing multiple immersive experiences. Furthermore, they offer the flexibility to incorporate additional MOS experiences in the future.
Included in the contract is the Lead Generation Retrofit Kit for the existing 85 Gen1 Vocational Recruiting Systems previously supplied to the Army National Guard. This upgrade will bring these systems up to par with the latest functionality found in the Gen2 systems, facilitating faster and easier downloads of leads captured during events.
Additionally, By Light will enhance the Gen1 Vocational Recruiting Systems by introducing supplementary MOS experiences to expand the capabilities of each system, offering multiple MOS experiences on a single kiosk. It will provide prospective Soldiers with an opportunity to learn about various job opportunities offered by the Army National Guard, broadening their awareness of available options through use of familiar technology that resonates with young adults.
"We are excited about our ongoing partnership with the Army National Guard and our continued support in their recruiting efforts," said Cory McAndrew, General Manager at By Light. "Our cost-effective and impactful point-of-need recruiting experiences and upgrades will revolutionize recruitment efforts, allowing prospective recruits to explore different MOS experiences in a fun and interactive manner."
By Light and Warhorse Training Solutions remain committed to delivering high-quality solutions that meet the evolving needs of the Army National Guard. This partnership signifies a significant stride towards advancing critical recruiting capabilities and ensuring the readiness of our nation's defense forces.
About By Light:
By Light Professional IT Services LLC, headquartered in McLean, VA, is an ISO 9001, 20000-1, and 27001 registered and CMMI-Dev Level 3 rated systems integrator that provides secure, turnkey systems by incorporating exceptional engineering, project management, telecommunications, and cyber capabilities to safeguard mission success. Founded by industry professionals with extensive knowledge in the DoD, DISA, and other U.S. Government agencies, By Light successfully implements technical solutions that integrate commercial best practices to meet the needs of government. For more information, visit https://bylight.com/.
About Warhorse Training Solutions:
Warhorse Training Solutions, LLC headquartered in Spotsylvania, VA is a Service-Disabled Veteran-Owned Small Business with extensive expertise in Training Systems, Logistical Support, and Communications-based support. Warhorse Training Solutions provides a combat veterans approach and ensures mission requirements are met before, during, and after development of their services. The goal of the organization is to provide a turn-key solution for our customers to allow the Warfighter to train effective and efficiently.
News Source: By Light Professional IT Services