REDMOND, Wash., Jan. 11, 2023 (SEND2PRESS NEWSWIRE) — Triple Finale L.L.C. has added an exhilarating twist to short stories as a form of entertainment, by developing a virtual platform for fast-paced trilogies. We offer an audiobook/eBook marketplace platform where individuals sell their triple-ending short stories online to generate extra income.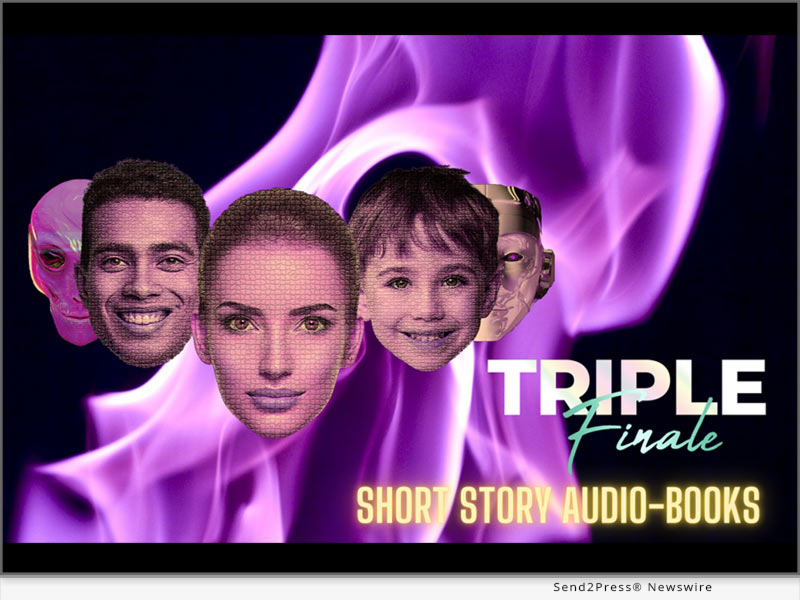 Image Caption: The Triple Finale Audio-book platform sells audio-books / eBooks and our Podcast highlights stories from featured Authors.
We encourage authors, bloggers, content creators, and novices to purchase our Triple Finale Author membership and join in on the fun of writing and selling fast-paced, triple-ending short stories. We offer a variety of genres including Romance, Comedy, Suspense, Sci-Fi and Kid-Friendly short story audiobooks and eBooks.
Launch Overview:
"With the global audiobook market growing to over $35 billion/USD by 2030 (according to Grand View Research), fast-moving short stories with unpredictable endings are the evolution of present day audiobooks," says said Andrea Mitchell-Khan, President and CEO of Triple Finale L.L.C. "Our triple-ending short story format is our delightful response to this demand for compelling, vibrant short story entertainment. We want our authors to have as much fun creating these audiobooks as their fans have experiencing them. Writing enthusiasts from all levels of expertise are welcome to join our platform. Their short stories don't have to be perfect, just fun!"
Our virtual Grand Opening on January 14, 2023 is an invitation to everyone to purchase a Triple Finale Author Membership and create triple-ending short stories on our platform. Headquartered just minutes away from downtown Seattle, WA in the beautiful city of Redmond, WA, our mission is to provide a fair, fun, quality audiobook/eBook marketplace platform for creative writers. To promote an all-encompassing virtual shop which meets the needs of our customers, we encourage our authors to create and sell both audiobooks and eBooks on our platform.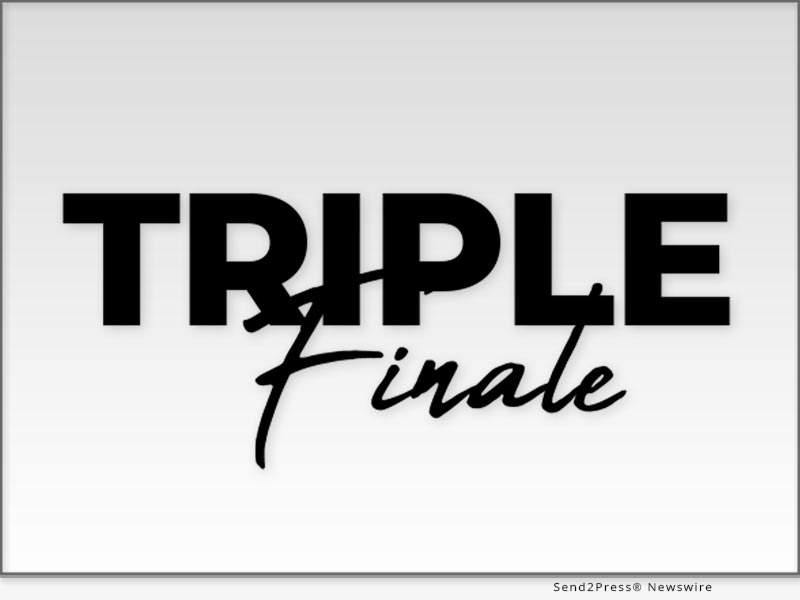 Image Caption: Triple Finale L.L.C.
Since every short story sold on the Triple Finale L.L.C. platform must have three alternate endings, our authors let their imaginations soar. Our customer review rating system provides authors with instant feedback on which version of the story their fans love the best, and our Podcast showcases stories from our trending authors. Enjoy the Journey.
Come grow with us on January 14, 2023. Look for us at https://www.triplefinale.com/.
Also, join us on Facebook at Triple Finale Podcast and our Instagram handle is @triplefinalepodcast.
MULTIMEDIA:
https://www.Send2Press.com/300dpi/23-0112-s2p-triple-finale-300dpi.jpg
Caption: The Triple Finale Audio-book platform sells audio-books / eBooks and our Podcast highlights stories from featured Authors.
News Source: Triple Finale L.L.C.