ATLANTA, Ga., Oct. 12, 2023 (SEND2PRESS NEWSWIRE) — Depth, a leading provider of consultative B2B marketing, public relations and reputation management services for technology companies within the residential mortgage finance, financial technology (fintech) and regulatory technology (regtech) industries, announced the promotions of Lindsey Neal and Leslie Colley to executive vice president.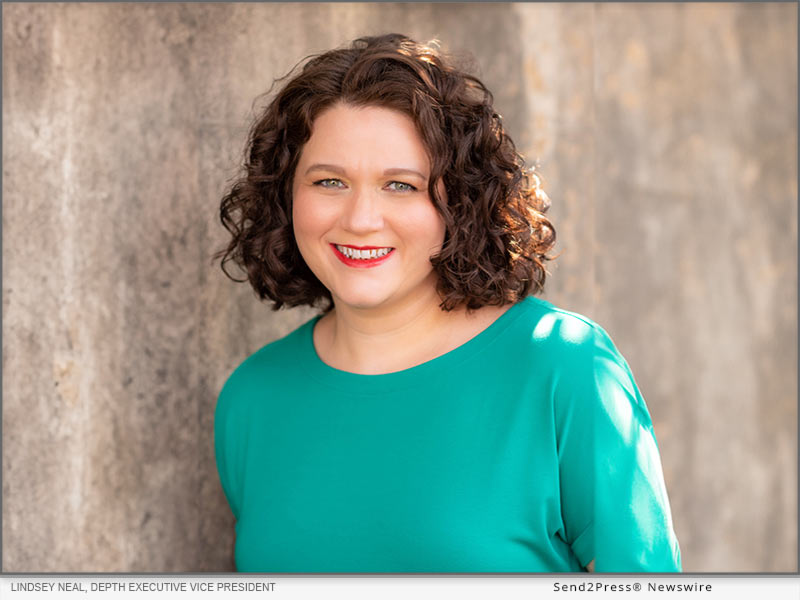 Image Caption: Lindsey Neal, Depth executive vice president.
"Anyone who knows our firm knows Lindsey and Leslie are integral to Depth," said firm Founder and President Kerri Milam. "As vice presidents of client service for the last four years, they have guided their teams to meet the needs of companies weathering unprecedented challenges: a pandemic, a record-setting refi boom and a dramatic plummet in volume. By consistently delivering strategic leadership and incontestable value, they've positioned Depth to grow throughout each of these scenarios," Milam said.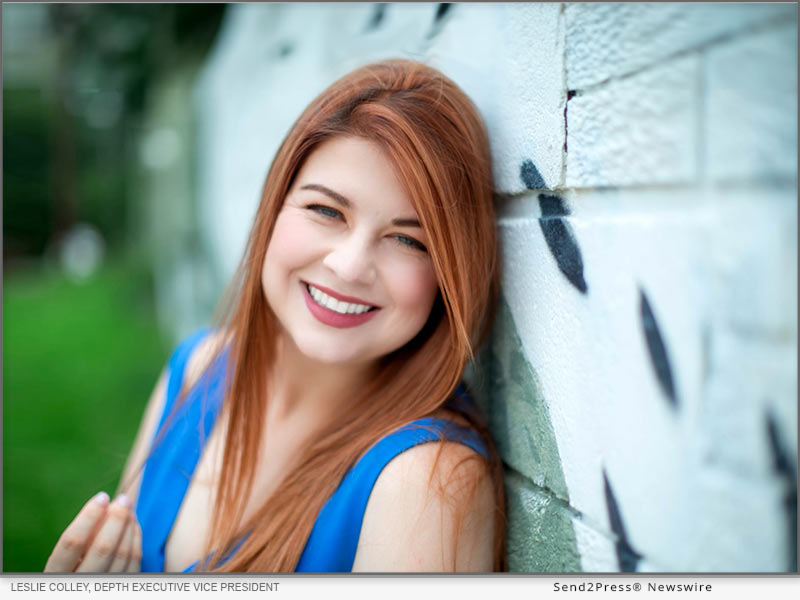 Image Caption: Leslie Colley, Depth executive vice president.
Neal earned her Master of Business Administration from the Terry College of Business at the University of Georgia and her bachelor's degree in communications with a concentration in public relations from Berry College in Rome, Ga. Colley holds a master's degree in communication management from the University of Southern California and a bachelor's degree in advanced rhetoric and composition from Georgia State University.
"Depth bet the house, literally, on the U.S. mortgage industry and its fintech innovators in 2006, earning the trust and loyalty of its best-known brands with a consultative service delivery model prioritizing immediate and long-range strategy, project management and thought-provoking content that drives action," said Milam. "Leslie and Lindsey are the best business continuity investments we've made on behalf of our clients and our industry."
Depth's business model was conceived to fill a knowledge and service gap for growth-focused technology innovators driving the modernization and digitization of housing finance. Combining unrivaled strategic insights and top-shelf content development with native digital marketing acumen, Depth has a track record of success fueling adoption solutions and services across the mortgage lifecycle, from customer relationship management (CRM), appraisal and loan origination technology to innovations in mortgage servicing, quality control (QC) and capital markets.
About Depth:
Depth is a leading independent provider of consultative B2B marketing, public relations and reputation management services for the mortgage lending and residential finance industries. Since 2006, the firm has represented a clientele of established and emerging brands serving mortgage lenders, mortgage servicers, real estate professionals and appraisers. Depth is committed to serving the cause of digital innovation and to practicing the pay-it-forward principle alongside The Golden Rule. A woman-owned business, Depth is a member and supporter of the Mortgage Bankers Association, Housing Finance Strategies and The Mortgage Collaborative.
For more information, visit: https://depthpr.com/
MULTIMEDIA:
Image links for media:
[1] https://www.Send2Press.com/300dpi/23-1012-s2p-lindsey-neal-300dpi.jpg
Photo caption: Lindsey Neal, Depth executive vice president
[2] https://www.Send2Press.com/300dpi/23-1012-s2p-leslie-colley-300dpi.jpg
Photo caption: Leslie Colley, Depth executive vice president
RELATED LINKS:
https://www.linkedin.com/in/lmneal1983/
https://www.linkedin.com/in/lesliecolley/
News Source: Depth