LOS ANGELES, Calif., Nov. 8, 2023 (SEND2PRESS NEWSWIRE) — Digitl Mediums, a bi-coastal boutique full services consulting, marketing and branding company, is pleased to announce a strategic partnership with SureThing Productions, a renowned name in the entertainment industry.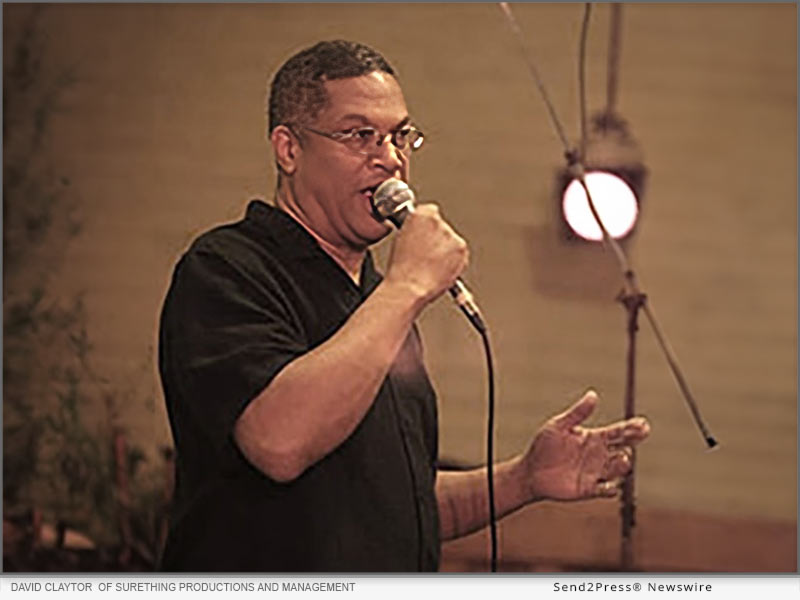 Image Caption: David Claytor of SureThing Productions and Management.
"This collaboration represents a significant step forward for both companies and promises to deliver exceptional value to our shared clients," said Herbert Dogan, CEO of Digitl Mediums. "Having worked together before on the NFT LA event, for example, we know that the combined strengths of both companies will enable us to offer a wider range of services, and we have already identified projects on which we will collaborate, from working with an up and coming First Nations music artist to introducing new wines to the US market to several to-be-announced initiatives in Belize."
"Digitl Mediums brings a wealth of experience and expertise to the table," said David Claytor, founder of SureThing Productions. "With a lengthy track record in the marketing, branding and entertainment spaces, their industry connections and deep knowledge of the entertainment world make them an ideal partner for us, allowing us to enhance our service offerings to our clients."
The combined strengths of both companies will enable a broader menu of services, from branding to business development to productions, from production management to stage management.
About Digitl Mediums:
Digitl Mediums is a purpose-built team of strategists, digital marketing experts, creatives, and influencers passionate about building, evolving, and amplifying the reach, voice, people, and product offerings of the brands it represents. Digitl Mediums' collective experience is heavily rooted in sports, art, entertainment, and emerging culture to create the kind of advertising people want to experience, witness, hear, feel, promote, and pay for. Digitl Mediums' principals have been in the industry for over 40 years with experience working with some of the best in the industry, such as Nike, Sprite, Gatorade, Verizon, ADIDAS, and Spark Communications. For more information, please visit: https://digitlmediums.com/.
About SureThing Productions and Management:
Owned and operated by David Claytor for over 30 years, SURETHING Productions and Management fills a variety of roles in the arts and entertainment industry. In the past that has included venue booking, road and tour manager, booking agent, and stage management plus more. Currently SURETHING's main focus is on Production Management, Operations and Stage Management. David works with a diverse clientele and internationally known artists. For more information, please visit: www.surethingproductions.com/
MEDIA CONTACT:
Dovinto International, LLC
Herbert Dogan (310-433-8072)
hgd@digitlmediums.com
Social media: @digitlmediums #digitlmediums #surethingproductions #music #entertainment
News Source: Digitl Mediums