NEW YORK, N.Y., June 16, 2023 (SEND2PRESS NEWSWIRE) — E'maj Entertainment Television Network, a groundbreaking media platform dedicated to empowering people of color, is thrilled to announce its official launch on Juneteenth, June 19, 2023. The launch marks a significant milestone in media representation, coinciding with the commemoration of African Americans' emancipation.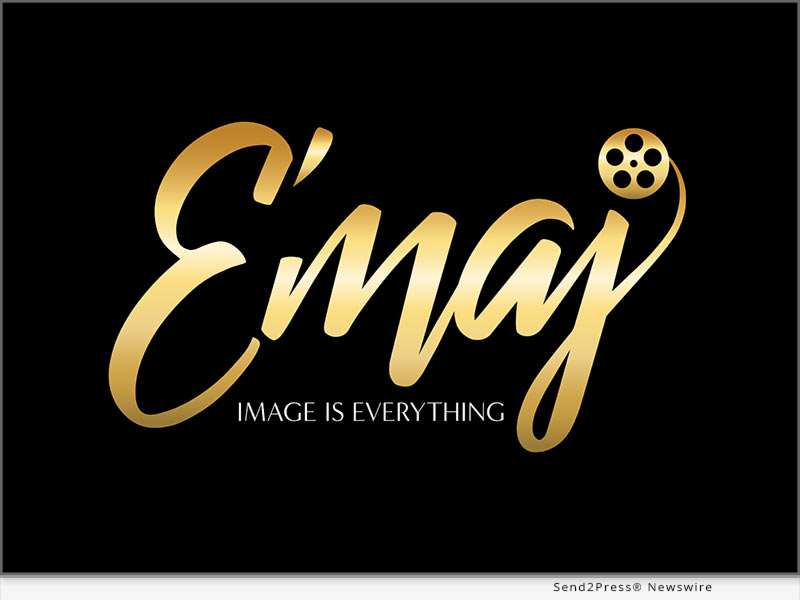 Image Caption: E'maj Entertainment.
E'maj is committed to revolutionizing the media landscape, providing an opportunity to shape narratives and access diverse educational, news, and media content. With programming across up to 100 channels, from thought-provoking independent films to captivating TV series, E'maj promises an unparalleled viewing experience.
Collaborations with acclaimed organizations, influential TV channels, and prominent global figures ensure authentic, representative storytelling. Accessible worldwide on Apple and Android devices, Roku, smart TVs, web browsers, and soon on gaming systems, E'maj brings quality content to all, eliminating barriers to entry.
Fred Simmons, CEO of E'maj, shares his perspective on the network, stating, "Our mission is to amplify the voices and stories of people of color, providing them with a platform to showcase their talents, share their perspectives, and reclaim their narratives. E'maj represents a powerful opportunity for self-expression, empowerment, and cultural enrichment. We believe in the transformative power of media and its ability to shape perceptions, bridge divides, and foster unity in diversity."
Beyond exceptional programming, E'maj values artist empowerment and ethical practices. To further its mission, Hip-Hop pioneer, Kurtis Blow, joins the Advisory Board, bringing his influential legacy and advocacy for underrepresented communities.
Esteemed individuals like Carvin Haggins and Kurtis Blow demonstrate the caliber of leaders supporting E'maj's mission. The network is grateful for their commitment to uplifting diverse voices and redefining media representation.
Anticipating the Juneteenth launch, E'maj is poised to provide a platform celebrating the richness and diversity of people of color. E'maj aims to empower individuals to control their narratives, showcase talents, and shape world-shaping stories.
Visit https://www.emajentertainment.com/ for more about E'maj and updates on its Advisory Board.
Photos and online media release: https://www.emajentertainment.com/media
About E'maj Entertainment Television Network:
E'maj Entertainment Television Network is a groundbreaking media platform dedicated to empowering people of color. By providing individuals from the African Diaspora and Africa with a platform to control their narrative, news, media, education, and image, E'maj is redefining representation and celebrating diverse voices. With a commitment to inclusivity and exceptional programming, E'maj promises a transformative viewing experience.
For more information, please visit https://www.emajentertainment.com/.
MEDIA CONTACT:
For media inquiries, contact Rebecca Johnson at press@emajentertainment.tv or 347-514-2179.
Editor's Note: Relevant details or quotes from Advisory Board members or Executive staff can be added.
MULTIMEDIA:
LOGO link for media: https://www.Send2Press.com/300dpi/23-0616-s20-Emaj-Logo-300dpi.jpg
News Source: E'maj Entertainment Television Network