KNOXVILLE, Tenn., Feb. 10, 2023 (SEND2PRESS NEWSWIRE) ­–– Drs. Campbell, Cunningham, Taylor & Haun, a leading eye care provider in East Tennessee, recently expanded its team of skilled medical professionals with the addition of General Ophthalmologist Andrew Johnston, M.D., to offer its growing patient base even more options for top-rate eye care.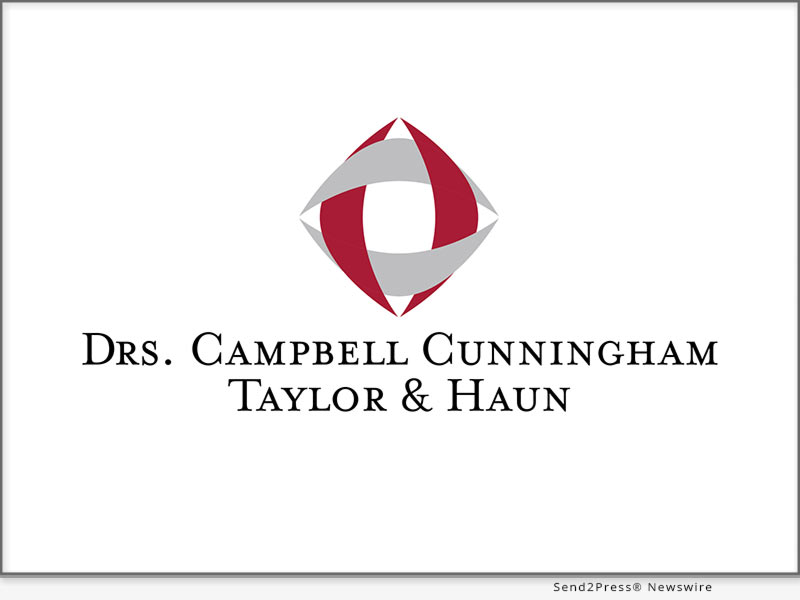 Image Caption: Drs. Campbell, Cunningham, Taylor & Haun.
Johnston will work closely with the practice's 17 Ophthalmologists and Optometrists to provide a true comprehensive level of eye care that seamlessly aligns with the collective goal of the practice. From disease diagnosis, treatment, and management, Johnston does it all utilizing both surgical and nonsurgical technology. Aside from the fulfillment of monitoring, preserving, and improving the vision of his patients, Johnston is particularly excited about the opportunity to actively collaborate with other top minds in the field to provide next-level care using all the tools at their disposal.
"We've got our own surgery center, our own LASIK® center, a medical retina specialist, two cornea specialists, and so much more," Johnston said. "There is such camaraderie between the doctors. It really is everything that you could want in a practice. I really want to be a team player and do whatever I can to help both my patients and the practice. Those are the things that I really care about."
With the recent population growth in the Knoxville area, Practice Managing Partner and Ophthalmologist Kirk Haun, M.D., F.A.C.S., says Johnston's joining the team is further proof of the practice's dedication to meeting an increased demand for quality, neighborhood eye care.
"As more people are moving to East Tennessee, obviously the need for more medical services goes up, too," said Haun. "Dr. Johnston brings more knowledge and skill to the table in treating a wide range of eye conditions and diseases, and we never want to miss a beat in meeting our patients' needs. We couldn't be more pleased to have him join our team."
Dr. Johnston completed medical school at UT Health Science Center in Memphis followed by an internship at UT Hospital in Knoxville. He then went back to Memphis to complete his residency at the Hamilton Eye Institute.
Though he admits he's had a bit of a long educational journey that eventually led him to Ophthalmology, Johnston is quick to point out that so many things just seemed to click along the way and solidify that it is indeed the field he's meant to be in.
"It's hard to beat," he said. "Nothing came close to it really. I just realized Ophthalmology was the best fit for me."
Dr. Johnston will split his time between several locations of the practice to serve as many East Tennesseans as he can. To schedule an appointment, call 865-584-0905.
To learn more about Dr. Johnston or the other providers at Drs. Campbell, Cunningham, Taylor & Haun, visit https://www.ccteyes.com/
MULTIMEDIA:
LOGO link for media: https://www.Send2Press.com/300dpi/23-0210-s2p-ccteyes-300dpi.jpg
###
MEDIA ONLY CONTACT:
(not for print or online)
Tyler Basler
Colloredo & Associates
tyler@colloredomarketing.com
News Source: Drs. Campbell Cunningham Taylor and Haun